ANGELL PTA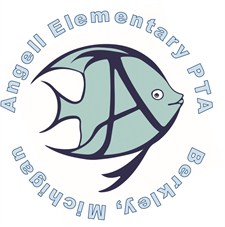 Join the PTA!

PTA Membership Form 2016-17
Join the PTA - Fill out our form below and click Pay Now.
2016-17 PTA Board
Heather Schneider - PTA President
Erica Roberts - PTA Vice President
Sara Anspach - PTA Secretary
Kelley Smith - PTA Treasurer
We collect Box Tops for Education!
Collecting and donating Box Tops for Education is an easy way to help fund special school programs and buy special needed items for classrooms. In addition to donating Box Tops you may also register online at www.boxtops4education.com to earn extra points. Promotions to earn free BoxTops come up all the time, so please visit the website often. Lists of participating products and fun collections sheets can also be found on the website.

Here's how Box Tops works:
Find Box Tops on hundreds of products.
Clip Box Tops from each package.
Send the Box Tops to your school.
Box Tops are each worth 10¢ for your school.
Clip, Donate, Earn Money for your school!