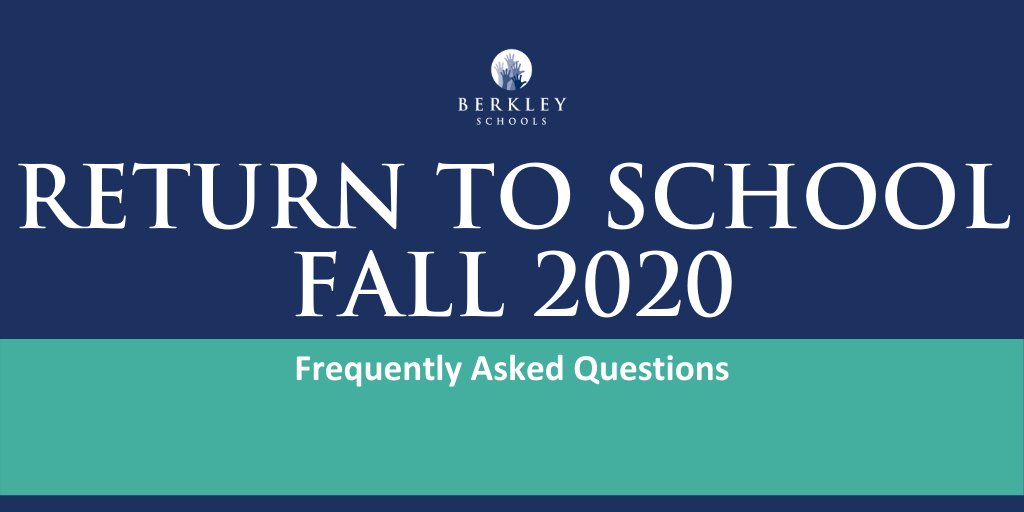 Frequently Asked Questions
Below are frequently asked questions about returning to school online in the fall of 2020. This website will be updated as details are finalized and as additional questions arise.
Will the online learning plan be different from the spring?
Yes. Online learning will be much different than the spring. This fall teachers will be required to do live teaching with students, assignments will be graded, attendance will be recorded, and the curriculum will advance. The Schoology system will allow for more focused time on the teaching and learning and less time on remembering systems, logins and passwords for various systems for various grades.
Why did the District tell us they were going to start with options for learning and change to online only?
While the intent was always to find ways to bring children back in the classroom it became apparent that the obstacles to safety became insurmountable to host in-person instruction. The Board and Superintendent felt the potential for stopping and starting instruction due to potential illness and quarantine was more harmful to learning than a consistent environment. Providing a safe learning learning environment for our students and staff is a core value of ours and the current status of the virus does not allow us to remain true to that core value if we allow in-person learning.
Will the District loan computers and hotspots to families who need them?
Yes. Just like we did in the spring, the District will make every effort to loan computers and hotspots to anyone who needs them. More details on how to request a device will be available soon.
My child receives a free or reduced lunch daily. How will they receive food if school is not in the buildings?
The food service staff is preparing a schedule for food distribution. Food will still be available to our families who receive free and reduced lunch.
If the District is using online learning, will students still be able to participate in sports?
Yes. All athletic events will follow the MHSAA guidelines for safety and reopening, but we will allow our student athletes to participate.
Daily Instruction Questions
Will children follow set schedules daily?
Yes, the Instruction and Technology committees developed detailed schedules for both the elementary and secondary levels. Students will follow a daily schedule to participate in the live instruction and use Schoology to see assignments and additional support materials.
How many hours will my child be required to be on a device daily?
Elementary students can expect to participate in online instruction for 1.5 - 3 hours per day broken up by breaks, depending on the grade level. Middle and high school students can expect to participate in online instruction for 3 - 4.5 hours per day broken up by breaks, depending on the grade level.
How long will lessons be at the elementary level level?
TK-5th grade classrooms will be split into two smaller instructional groups to help the teacher manage the online learning environment. The core instruction time for TK-2nd grade students will be in the morning, 3rd - 5th grade will attend to their core instruction time in the afternoon. The schedule was broken up this way to allow time for the special education teachers and support staff to support their students. More details will be shared by the classroom teacher.
How long will classes be at the middle school?
Middle School instructional blocks will be an hour and fifteen minutes and include live teaching. Students will attend 3-4 class periods per day on a rotating schedule. Building specific schedules will be shared soon.
How long will classes be at the high school?
High School instructional blocks will be an hour and a half and include live teaching. Students will attend 3 class periods per day on a rotating schedule. Building specific schedules will be shared soon.
Will my middle school or high school child have school work to do on their day(s) off?
Yes, Schoology will be used to support at-home learning on students' off days. It's anticipated that while the lessons may be every other day, school work will continue through the off days to allow the curriculum to move at the planned pace.
Will the District send home supplies like textbooks and packets?
Yes. The Teaching and Learning team is working to finalize all details of supplies needed and building principals along with teachers will prepare supplies for families to pick up.
Will Specials classes be considered as part of the curriculum?
Yes. The Instruction team worked to incorporate specials into a weekly schedule for elementary students.
My child receives extra supports. Will they be able to receive those in the online environment?
Yes. Time is built into the day for extra supports, interventions, individual student conferences or special education support.
My child has an IEP or a 504 plan. What will learning look like for my child?
While learning will look different for all students, we are dedicated to providing specialized services that students require. We will continue to work on planning delivery of our services with all students' needs in mind. Additional details will be provided as plans are solidified by our Special Education team.
What is Schoology?
Schoology is an online Learning Management System. Schoology offers students the opportunity to see assignments and grades, participate in group discussions, view live lessons, interact with teachers and other students, track their progress, turn in assignments, monitor progress and homework due dates, plus much more. Schoology is a tool that students can use daily to interface with the teacher on assignments and coursework. It also allows parents to manage their child's academic progress. Parents can merge their children inside of the system to allow one access to see all work for all children.
Why did you choose Schoology?
We heard loud and clear in our surveys this spring that while parents were proud of our teachers for their rapid switch to deliver instruction online, they also wanted less logins, less systems and as much streamlining as possible. We believe Schoology accomplishes all of these requests. All teachers will use Schoology, regardless of delivering instruction in-person or online.
Will I need a new login for Schoology?
No. Parents will access Schoology with their MISTAR Parent Portal logins and students will access it with their school Google login credentials. In addition, Schoology has an App for families to use.
Will parent and student training be available for Schoology?
Yes, once Schoology is fully synced with MISTAR, our Student Information System, the company will share resources with us to help our parents and students learn this new system before the first day of school.
Frequently Asked Questions: Extended COVID-19 Learning Plan Update
Frequently Asked Questions:
Extended COVID-19 Learning Plan Update
The Board will be considering the Extended COVID-19 Learning Plan Update for approval at the October 19, 2020 meeting. These Frequently Asked Questions will apply to this plan, if it is approved.
For Returning In-Person
Will students be required to wear masks at all times?
Yes. All students, grades TK-12 plus preschool students and Adult Transition students, will be required to wear a mask over their nose and mouth daily. If a child has a medically documented reason to not wear a mask, this must be presented to the building principal.
What will the consequences be for a student who refuses to wear their mask?
Students showing patterns of non-compliance may be removed from the school building and placed into Online Academy until the student agrees to comply with this safety protocol.
Will students have to attend in their alphabet section of the day?
Dividing students by last name allows the District to group kids into near half cohorts. Adjustments may need to be made for individual classes if the letter that divides the kids puts a large imbalance in the two groups of students. Once the groups have been established, if you have any concerns about your child's placement, please reach out to the building principal.
When would my child get sent home from school for COVID-19, if they are not sick?
If the Oakland County Health Division finds that your child is a close contact to someone who has a probable or positive test, your child would be asked to quarantine for 14 days. Our hope in keeping children spaced apart in the classroom, is that the chance that children would be considered a close contact (within 6' of someone for 15 minutes or longer with or without a mask) will be small.
Why did you not consider a full day option, with kids attending every other day?
The District did consider this option along with many other configurations while developing the half day plan. The full day option presented many challenges including having our teachers teach in two systems at the same time (in-person lessons while also keeping Schoology up to date with work/lessons for students at home), children going up to four days without being in front of their teacher, and executing lunch in a safe manner.
When will I have to make my decision?
If the Board approves the plan on Monday, October 19, the forms will go out on Tuesday, October 20 to families. Families will have until Friday, October 23 to complete their final selection.
How will kids eat snacks during the day?
Children seated at their desks/tables in the classroom guarantees that they will be physically distanced from others. This is the best time for them to eat / drink by shifting their mask for a short period of time to eat a quick snack or take a sip of water. According to the CDC, "For COVID-19, a close contact is defined as any individual who was within 6 feet of an infected person for at least 15 minutes." Therefore, eating while being in their seats in a class with their mask removed for a short period has the least exposure.
Health and Safety
Will anyone be required to take a COVID-19 test before school begins?
Oakland County Health Division does not recommend anyone take a COVID-19 test before school begins unless they are experiencing symptoms of COVID-19.
How will buildings be disinfected throughout the day?
High touch surfaces that include computer keyboards, sinks and sink fixtures, telephones, door knobs, and light switches will be disinfected every four hours. Bathrooms will be spray disinfected every four hours.
Staff will note the time, date and initials on a cleaning chart that is kept daily. All buildings will be cleaned and disinfected nightly. During the gap of time between the AM and PM students, classrooms will be disinfected as well.
Is there hand sanitizer in each classroom?
There will be hand sanitizer dispensers at the school entrance, placed around the school, and in each classroom. Students are also encouraged to bring a personal supply of sanitizer with them to use as needed.
What happens if a teacher has to be in quarantine?
If an in-person teacher must quarantine, a substitute will take over the classroom for the required amount of time.

If an online teacher must quarantine, and is sick, a substitute will take over the classroom for the required amount of time.

If an online teacher must quarantine, but is not sick, they will continue to provide lessons.
What happens if a student has to be in quarantine?
The District understands there may be situations where students are exposed to COVID-19 and asked to quarantine. In this situation, where a child is not sick, but cannot be in school, the District will work to provide each individual student with learning options that best meet their needs. These will be individual decisions.
Frequently Asked Questions - for the Online Academy
Will my child still use Schoology?
Yes. All children will stay connected to Schoology and will view their lessons and connect to classroom Zooms using their Schoology accounts.
Will my child still have about 2.5 hours of live learning time?
Yes. Live teaching time will only increase by 15 minutes a day.
When will I find out if my child is getting a new teacher?
As soon as families are done with their surveys, schools will get to work figuring out who will teach the online classrooms, and how students will be configured. It's hard to predict exactly which date this will be, but it will likely be the week of October 26.
Why is the online schedule changing?
The Online Academy schedule will adjust to mirror the in-person schedule, allowing for live science, social studies and Specials lessons. The change will allow both modes of learning to be very closely on pace with one another. It will also allow students to stay connected to their home school through live Specials lessons, including their home Specials teachers and peers.
Will students still advance for math?
The District's current practice of allowing students to make up any work missed while sick will continue. Teachers will post resources for students inside of Schoology. With the Schoology technology, students may also be provided videos to accompany lessons if deemed necessary.
When can I see the new schedule?
The District is working to put the schedule in a format that is easy to understand, and will make it available to parents before they select their final learning option.