Looking for Resources + Support?
Crisis & Emergency Contacts
If you are struggling with your mental health and you need help, it is important that you talk with your parent/guardian and/or contact any of the crisis text/phone lines that are open 24 hours a day.
988 Suicide & Crisis Lifeline: Call or text 988
Crisis TEXT Line: Text HOME to 741-741 to connect to a counselor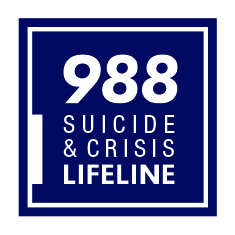 Common Ground Behavioral Health Urgent Care
Crisis Help Line: 1-800-273-8255
Trevor Project Helpline: 1-866-488-7386
Common Ground Helps Line: 1-800-231-1127
New Oakland 24-Hour Emergency Hotline: 877-800-1650
Disaster Distress Helpline: 1-800-985-5990
Call 911 or your local Police Department
Behavioral Health Urgent Care (BHUC) is ideal for those who experience increased symptoms such as depression or anxiety and feel they would benefit from urgent intervention from prescribers and clinicians. It is an alternative to in-person, face-to-face treatment.
Virtual BHUC provides support for:
Depression
Anxiety
Mood disorder
Lifetime adjustment concerns
Services offered:
Psychiatric evaluation
Short term prescriptions
Mental health assessment
Intervention/Therapy
Care coordination with ongoing care providers
Accessibility
Meet with a Master's Level clinician or Nurse Practitioner from the privacy of your home
Must have a smartphone or laptop with an internet connection for an online session
Open 7 days / week
No appointment necessary
Cost
Special introductory rate: $89 out of pocket maximum
We will seek insurance reimbursement for BHUC services
We accept Medicare, Medicaid, and are in-network with several major health plan providers
---
Non-Crisis Contacts
State of MI Peer Warmline: 888-733-7753
10 a.m. to 2 a.m., 7 days per week
Serves individuals living with persistent mental health challenges including anxiety, depression, and trauma. ​​​​​​
Mental Health and Wellness Clinic College of Education, Wayne State University
During the COVID-19 stay home stay safe order, until further notice, all sessions will be offered either via telephone (voice only), cell phone FaceTime (iPhones only), or Zoom (video conferencing).
There are no fees for our counseling/psychotherapy services at this time.
Go to go.wayne.edu/mhawcto learn more and to make an appointment, or email mhawc@wayne.edu for inquiries. Please see flier for more information.
There are additional mental health information and resources in the Mental Health Counseling section below.
---
Easterseals of Southeast MI
Services & Information
Easterseals continues to offer services including case management, youth peer services, peer recovery supports and individual, family and group therapy all via telehealth platforms. These platforms include: eVisit, Microsoft TEAMS, and Zoom. Easterseals is also able to facilitate sessions telephonically as needed.
Some of the evidence-based groups that are currently being offered are:
Mortal Recognition Therapy (MRT)
Dialectical Behavioral Therapy (DBT)
Prime for Life
Healthy Living (facilitated by Youth Peer Support Specialist)
Parent Support Groups
Incredible Years
To access services through a telehealth platform, please contact Easterseals Contact Center at 1-248-475-2150 or 1-800-75-SEALS.
Please visit

EastersealsMichigan.com for more information.
Virtual Bear Den | Wellness Room
Feeling Overwhelmed, Anxious, or Sad? Or just need a minute?
In our Virtual Bear Den, you'll find some outlets to help calm yourself and stay mindful.
Resources for Parents|Caregivers
Resources for Parents|Caregivers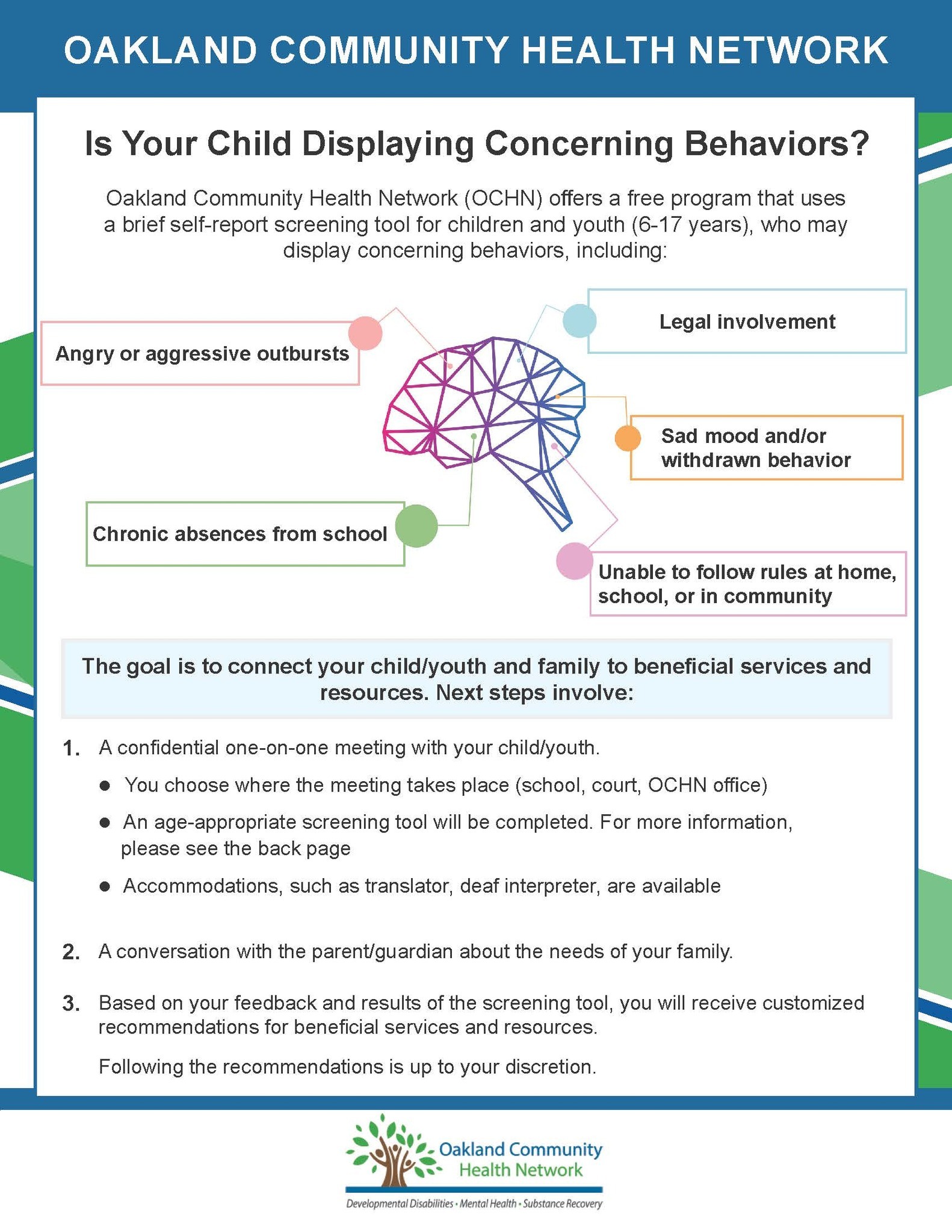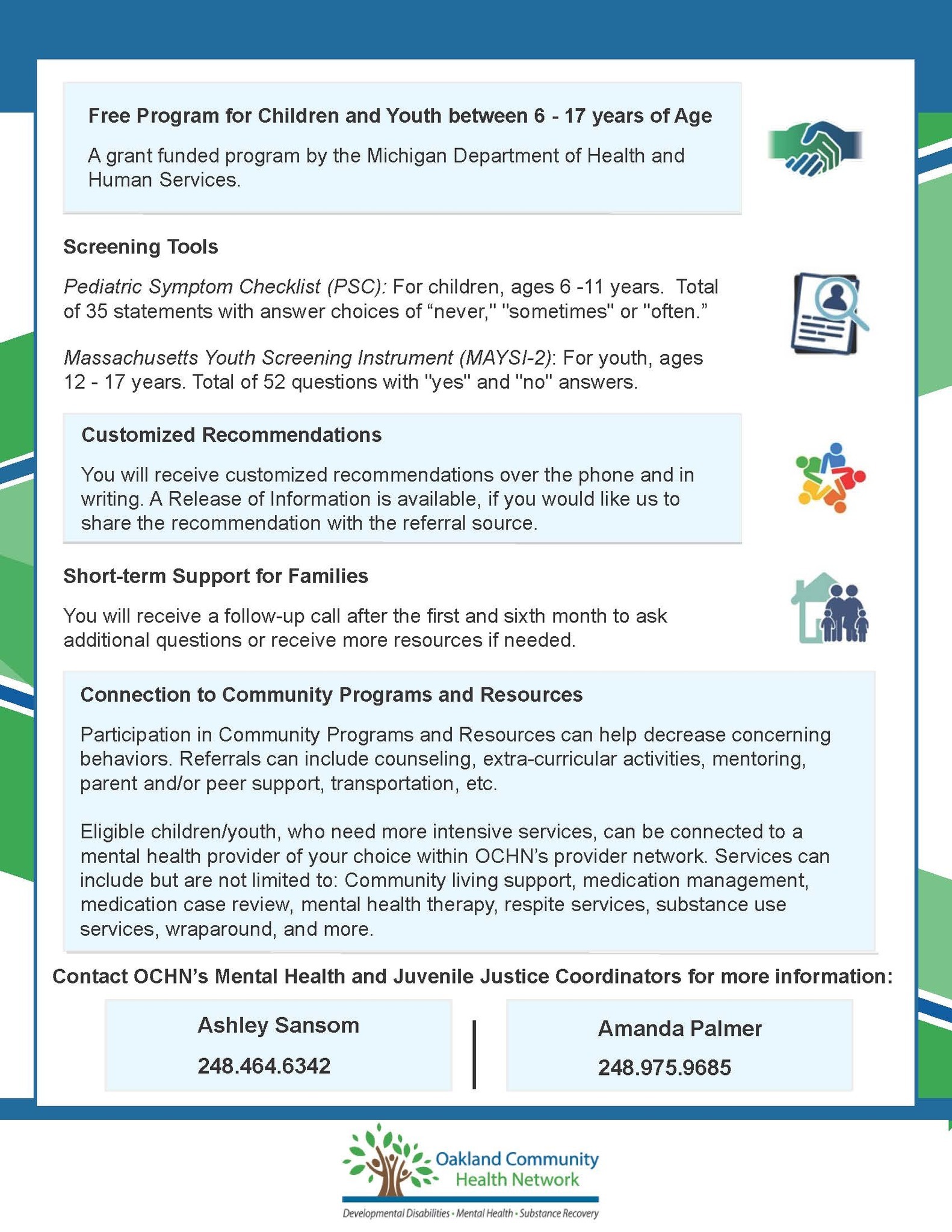 ---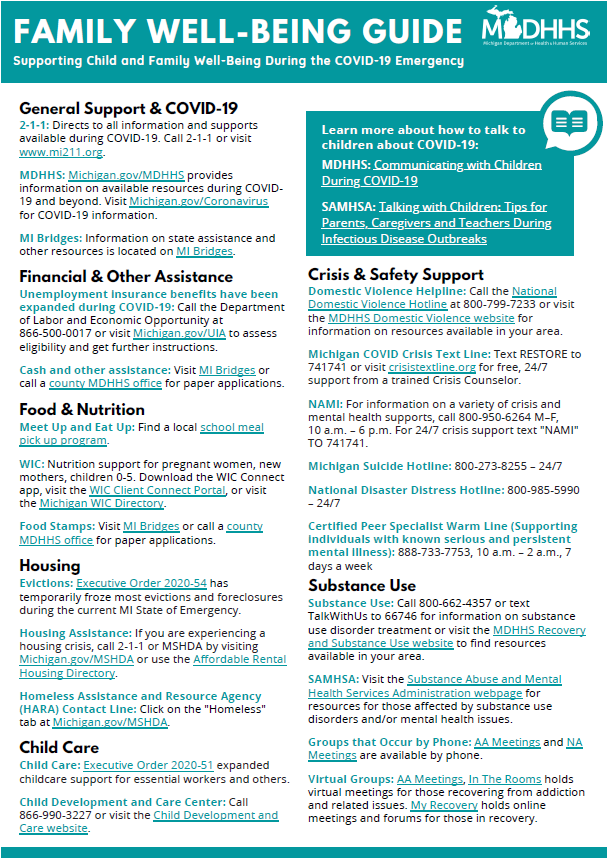 ---
Other Helpful Resources
Mental Health Counseling Resources
School Mental Health funding Assistance Form/Oakland County Co-pay Reimbursement
The Oakland Community Health Network (OCHN) Mental Health School Navigators are Behavioral Health Professionals that provide outreach and resources to Schools in Oakland County. Their goal is to reduce barriers to mental health services which sometimes includes financial difficulties.
OCHN's Mental Health School Navigators can provide families with a financial reimbursement resource that provides up to $2000 per household to help cover co-pays and deductibles by a qualified mental health professional, such as for therapy or psychiatry. These funds are available to any Oakland County student.
Please find the list of documentation that is required to process any reimbursement request. Please note there will be a significant delay in processing your reimbursement if you do not upload all required documents.
Parent/Guardian driver's license/ID
Proof of Oakland County student: Student ID, student's progress report from school
Consent completed and attached (typed signature is not able to be accepted; electronic/wet signature is required)
W9 completed and attached
Receipts from mental health provider starting 9/1/22 indicating date of services and payment of those services (Explanation of benefits/bank statements are not able to be accepted)
If you would like more information on OCHN's Mental Health School Navigator program, please call 248-462-6294 or email schoolnavigator@oaklandchn.org
---
Easterseals of Michigan: 248-483-7804 (Southfield location)
Easterseals continues to offer services including case management, youth peer services, peer recovery supports and individual, family and group therapy all via telehealth platforms. Easterseals is also able to facilitate sessions telephonically as needed.
Some of the evidence-based groups that are currently being offered are:
Mortal Recognition Therapy (MRT)
Dialectical Behavioral Therapy (DBT)
Prime for Life
Healthy Living (facilitated by Youth Peer Support Specialist)
Parent Support Groups
Incredible Years