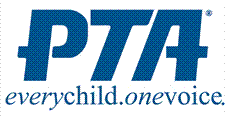 Norup PTA
Welcome to the Norup International PTA Page! Please join us for our meetings the second Tuesday of each month at 7 pm. Our meetings take place in the Norup Media Center, and everyone is welcome! Don't forget to fill in your PTA Membership form, and send it in - remember with each Membership you receive a Norup Student Directory!!
New this year - Purchase your PTA Membership through PayPal!
If you wish to pay by cash or check, click on the PTA Membership form below for a printable form.
2019-2020 Officers and Chairs:
President - Jenn Johnson
Vice President - Mikey Smith
Treasurer - Jeff Ginn
Secretary - Marie Dereniewski
Membership Chairperson - DeAngelo McWilliams
Co-Membership Chairperson - Janell McWilliams
Child Advocacy and Legislative Chairperson - Brian Johnson
PTSA Council Representative - Zoya Rice
School Board Observer - Michelle Cantor
Teacher Representatives - Devra Goldberg and Brett Greer
Beautification - Patty Keenan and Agnes Valentine
Box Tops and Labels - Precious Hackett and Patty Keenan
Caring and Sharing - Timi Wittig
Founder's Day - Jenn Johnson
Fun Run Chairpersons - Marie Dereniewski and Mikey Smith
Labels for Education Chairperson - Precious Hackett and Patty Keenan
Motor Moms and Dads - Traci Hoppa
Norup PTA Volunteer Chairperson - Mikey Smith (interim)
Norup Volunteer Network - Marie Dereniewski
Room Parent Coordinators - Ericka Owens and Jennifer Willcocks
Silent Auction - Renee Herman and Agnes Valentine
Spirit Wear - Patty Keenan
Staff Appreciation Breakfast - Executive Board
Staff Appreciation Lunch - Patrick Lancaster
Staff Appreciation Week - Lei Fernandes and Emily Peters
Welcome Committee - Mikey Smith, Erica Owens, Deb Bahash, Traci Hoppa and Precious Hackett
Year End Party - Afshan Siddiqi
The Norup International PTA is dedicated to helping the education of our students through involvement of caregivers and teachers. Membership is open to all Norup International teachers and student caregivers. We meet the second Tuesday of every month at 7 pm in the Norup Media Center. Everyone is welcome.

PTA Membership Form 2019-20
Welcome Letter from the PTA

PTA Welcome Letter 2019-20
Greetings Norup Community!
Welcome to the 2018-2019 academic year! We hope to provide each of you with informative, exciting learning and volunteer opportunities, as well as, family engagement resources that will enrich your household.
Our meetings typically occur on the second Tuesday of the month at 7pm unless otherwise noted. They are geared to take place in one hour, which includes our business portion and community focus presentation.
For your added convenience, our PTA, in partnership with the Berkley High School National Honor Society, will provide free child care at each of our meetings listed below.
Norup International School PTA 2018
2019 Meeting Schedule
| Meeting Date | Community Focus Presentation |
| --- | --- |
| September 13, 2018 | Saturdays for Success BAAPN |
| October 9, 2018 | Hot Dog Roast/Volunteer Committee Sign UP |
| November 13,2 018 | Berkley/Huntington Woods Youth Assistance |
| January 8, 2019 | YMCA South Oakland Healthy Minds, Healthy Bodies |
| February 12, 2019 | PTA & YOU |
| March 12, 2019 | National Reading Month Activity |
| April 9, 2019 | TBA |
| May 14, 2019 | Outdoor Spring Resourses for Kids and Families |
Forms & Reimbursement Information
Tally Sheet to Turn in After Event

Volunteer Tally Sheet for PTA Event
2018/2019 PTA Reimbursement Request Policy

Check Reimbursement Form
All requests for PTA reimbursements must be submitted the Thursday prior to the PTA meeting, unless otherwise noted, in addition to, the following:
Request must be submitted on the Norup PTA official form (revised 10/2018)

Receipts must accompany the reimbursement form

Form must be completed in its entirety
Reimbursement request forms are located in the main office in the metal file folder next to the staff mailboxes. Electronic copies are available online in the Norup PTA section.
The following will no longer be accepted
Handwritten/typewritten/electronic lists

Receipts without accompanying official reimbursement form

Reimbursement requests not on official reimbursement form
Notification of approval or denial of reimbursements will be provided, in person, at the PTA meeting and/or via email. This policy allows for proper accounting and processing of requests. It is also beneficial for auditing purposes.
For your convenience, the following are the dates for the remainder of the 2018-2019 year
December 7th (Notification will be provided via email on December 11th.)

January 3rd

February 7th

March 7th

March 28th (Date change in that Spring Break is the Thursday prior to the April meeting.)

May 14th

May 30th (Final date for all reimbursement submissions, except for Year End Party and Silent Auction)

June 6th (Year End party and Silent Auction reimbursement submissions only.)
Effective: 11/26/2018
Fun Run Details & Sponsorships
The Norup PTA is excited to announce that the annual Norup International Fun Run will take place at 1pm on Friday October 19, 2018. Volunteers should report at 1pm. Please be sure to fill out the applicable forms and send them to school by the dates listed on the documents. For questions regarding the Fun Run, please contact Marie Dereniewski, 248-416-2760.
Donate to the Norup Fun Run!
Fun Run T-Shirt Order Form
There is no cost for Fun Run T-Shirts. Be sure to scroll to the bottom of this form and fill out all information.
* Required
Student First Name *
This is a required question
Student Last Name *
This is a required question
Grade *
KD1st2nd3rd4th5th6th7th8thStaff
This is a required question
T-Shirt Size *
Youth SmallYouth MediumYouth LargeAdult SmallAdult MediumAdult LargeAdult XLAdult XXL
This is a required question
Never submit passwords through Google Forms.
Powered by
This form was created inside of Berkley School District.
Report Abuse - Terms of Service - Additional Terms
Room Parent Request

Room Parent Request
Volunteer Opportunities
Parents are encourage to volunteer in classrooms, chaperone field trips, and be a volunteer driver. In order to volunteer, all parents volunteering in the classroom or during school sponsored functions or field trip must complete the Volunteer Release Form prior to any activities. Parents driving or chapperoning a field trip must have the Volunteer Driver Form and Chapperone Responsibility Form completed in addition to the Volunteer Release Form. All forms can be found on the District Volunteer/Chaperone page.