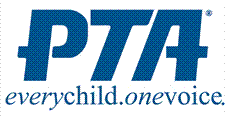 Norup PTA
Welcome to the Norup International PTA Page! Please join us for our meetings the second Tuesday of each month at 7 pm. Our meetings take place in the Norup Media Center, and everyone is welcome! Don't forget to fill in your PTA Membership form, and send it in - remember with each Membership you receive a Norup Student Directory!!
New this year - Purchase your PTA Membership through PayPal!
If you wish to pay by cash or check, click on the PTA Membership form below for a printable form.
2018-2019 Officers and Chairs:
President - Jenn Johnson
Vice President - Mikey Smith
Treasurer - Jeff Ginn
Secretary - Marie Dereniewski
Membership Chairperson - Patty Keenan
Child Advocacy and Legislative Chairperson - Brian Johnson
PTSA Council Representative - Zoya Rice
School Board Observer - Michelle Cantor
Teacher Representatives - Devra Goldberg and Brett Greer
Beautification - Patty Keenan and Agnes Valentine
Box Tops and Labels - Precious Hackett and Patty Keenan
Caring and Sharing - Timi Wittig
Enrichment Chairpersons - Jackie Arborgast and Stacie Schenck
Founder's Day - AVAILABLE
Fun Run Chairpersons - Marie Dereniewski and Mikey Smith
Labels for Education Chairperson - Precious Hackett and Patty Keenan
Motor Moms and Dads - Traci Hoppa
Norup Volunteer Network - Mikey Smith and Marie Dereniewski
Playground - Jackie Arborgast
Room Parent Coordinators - Ericka Owens and Jennifer Willcocks
Silent Auction - Renee Herman and Agnes Valentine
Spirit Wear - Patty Keenan
Staff Appreciation Breakfast - AVAILABLE
Staff Appreciation Lunch - Patrick Lancaster
Staff Appreciation Week - Lei Fernandes and Emily Peters
Welcome Committee - Mikey Smith, Erica Owens, Deb Bahash
Traci Hoppa and Precious Hackett
Year End Party - Afshan Siddiqi
The Norup International PTA is dedicated to helping the education of our students through involvement of caregivers and teachers. Membership is open to all Norup International teachers and student caregivers. We meet the second Tuesday of every month at 7 pm in the Norup Media Center. Everyone is welcome.

PTA Membership Form
Welcome Letter from the PTA

PTA Welcome Letter
Fun Run Details & Sponsorships
The Norup PTA is excited to announce that the annual Norup International Fun Run will take place at 1pm on Friday October 19, 2018. Volunteers should report at 1pm. Please be sure to fill out the applicable forms and send them to school by the dates listed on the documents. For questions regarding the Fun Run, please contact Marie Dereniewski, 248-416-2760.
Donate to the Norup Fun Run!
Norup Fun Run T-Shirt Order Form
There is no cost for Fun Run T-Shirts. Be sure to scroll to the bottom of this form and fill out all information.
Norup Volunteer Opportunities
Parents are encourage to volunteer in classrooms, chaperone field trips, and be a volunteer driver. In order to volunteer, all parents volunteering in the classroom or during school sponsored functions or field trip must complete the Volunteer Release Form prior to any activities. Parents driving or chapperoning a field trip must have the Volunteer Driver Form and Chapperone Responsibility Form completed in addition to the Volunteer Release Form. All forms can be found on the District Volunteer/Chaperone page.
Room Parent Request

Room Parent Request