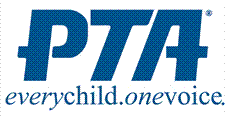 Norup PTA
Welcome to the 2020-2021 School Year, a year that promises to be like no other! Now more than ever is a great time to become part of our PTSA in order to stay up to date on all of the events (online and hopefully in person) that we are planning for families this year.
Click here to Purchase your PTA Membership through the Member Hub. If you wish to pay by cash or check, click on the PTA Membership form below for a printable form.

/downloads/angell_elementary/pta_membership_form_2020-21.pdf
Online memberships are $11 per individual, $22 for dual. Cash or check memberships are $10 per individual, $20 for dual.
2020-2021 Officers and Chairs:
Mikey Smith
PTSA President
Kim Gallagher
Vice President, Volunteers & Committees
D'Angelo McWilliams
Vice President, Membership
Bruce Corrigan-Salter
Treasurer
DeAngelo McWilliams
Membership Chairperson
Janell McWilliams
Secretary
Committee Positions Open:
Founders Day Chair
Norup Healthy Hawks Chair
Year End Carnival Chairperson Assistant (Shadow Opportunity)
Forms & Reimbursement Information
Tally Sheet to Turn in After Event

Volunteer Tally Sheet for PTA Event
Norup PTSA Reimbursement Request Policy

Check Reimbursement Form
All requests for PTA reimbursements must be submitted the Thursday prior to the PTA meeting, unless otherwise noted, in addition to, the following:
Request must be submitted on the Norup PTA official form (revised 10/2018)

Receipts must accompany the reimbursement form

Form must be completed in its entirety
Reimbursement request forms are located in the main office in the metal file folder next to the staff mailboxes. Electronic copies are available online in the Norup PTA section.
The following will no longer be accepted
Handwritten/typewritten/electronic lists

Receipts without accompanying official reimbursement form

Reimbursement requests not on official reimbursement form
Notification of approval or denial of reimbursements will be provided, in person, at the PTA meeting and/or via email. This policy allows for proper accounting and processing of requests. It is also beneficial for auditing purposes.
Effective: 11/26/2018
Meeting Notes
Minutes 2020-2021

September 2020
Norup Spirit Wear
If you'd like to show your Norup school pride, take a look at our spirit wear website with over 100s of items to choose from. Items delivered directly to your home. All sales help generate money for our school!

Questions? Contact Michele Price, Norup Spirit Wear Chairperson
Room Parent Request

NIS Room Parent Request Form