Fall Festival
Save the Date for the Building Blocks Fall Festival on October 13, 6-7:30 pm.
HighScope Curriculum
Building Blocks use the HighScope Curriculum that emphasizes adult-child interaction, a carefully designed learning environment, and a plan-do-review process that strengthens initiative and self-reliance in children and young people.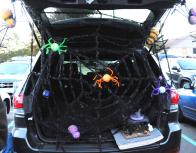 Trunk-or-Treat
Join Tyndall and Avery families for the annual Truck-n-Treat on October 28 from 6-7 pm at Tyndall.
Tyndall Receives Accreditation
Tyndall Center received National Accreditation from the National Accreditation Commission (NAC) for Early Childcare and Education Program in 2016.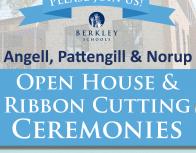 Phase I Bond Open Houses
Save the Dates for Ribbon Cutting and Open Houses for Bond Phase I Schools: Oct 6 for Angell and Pattengill, Oct 18 for Norup
More...
All District Show your Colors Day
Show your Colors Day is November 4th. Dress in your favorite college gear!
News & Announcements
Explore our website and learn about our infant, toddler and preschool programs.

2011-2012 Head Start Annual Report
Berkley Building Blocks is now on Facebook! Click on Facebook tab above and like our page!
Welcome to Building Blocks!
Berkley Building Blocks serves students ages 6 weeks - 5 years.
Hours: 7 am - 6 pm
Main number: 248.837.8900
Fax number: 248.546.9238
Avery Center:
14700 W. Lincoln, Oak Park MI, 48237
Tyndall Center:
14501 Talbot, Oak Park, MI 48237
Building Blocks Calendar
‹

October

2016

›

S
M
T
W
T
F
S
1
2
3

Oct 3

7:30 AM to 4:00 PM

District Closed (Year Round Building Block Open)

District

District

4

Oct 4

7:00 AM to 6:00 PM

Tyndall Year-Round Programs Open

Tyndall

Building Blocks

7:30 AM to 4:00 PM

District Closed (Year Round Building Block Open)

District

District

5
6

Oct 6

6:00 PM to 7:00 PM

Angell Open House & Ribbon Cutting Ceremony

District

Please join us to celebrate the grand re-opening of Angell!

Evening events include a ribbon cutting ceremony and an opportunity to explore the building and see all the improvements funded through the 2015 Bond Initiative.

7:00 PM to 8:00 PM

Pattengill Open House & Ribbon Cutting Ceremony

District

Please join us to celebrate the grand re-opening of Pattengill!

Evening events include a ribbon cutting ceremony and an opportunity to explore the building and see all the improvements funded through the 2015 Bond Initiative.

7
8

Oct 8

9:00 AM to 11:00 AM

Saturdays for Success

BHS

District

9
10

Oct 10

7:00 PM to 9:00 PM

Board of Education Regular Meeting

Avery

District

11
12

Oct 12

7:00 AM to 6:00 PM

Tyndall Year-Round Programs Open

Tyndall

Building Blocks

7:30 AM to 4:00 PM

District Closed (Year Round Building Blocks Open)

District

District

13

Oct 13

5:00 PM to 7:00 PM

Building Blocks Parent Cafe GSRP/Headstart

Avery

Building Blocks

6:00 PM to 7:30 PM

Building Blocks Fall Festival

Tyndall

Building Blocks

14
15

Oct 15

8:30 AM to 1:00 PM

Berkley/HW Youth Assistance Moms2Moms Sale

BHS East Gym

District

9:00 AM to 11:00 AM

Saturdays for Success

BHS

District

16
17
18

Oct 18

8:30 AM to 9:30 AM

Building Blocks GSRP/Headstart Coffee Connections

Tyndall Rm 11

Building Blocks

6:00 PM to 7:00 PM

Norup Open House & Ribbon Cutting Ceremony

District

Please join us to celebrate the grand re-opening of Norup!

Evening events include a ribbon cutting ceremony and an opportunity to explore the building and see all the improvements funded through the 2015 Bond Initiative.

19
20
21
22

Oct 22

9:00 AM to 11:00 AM

Saturdays for Success

BHS

District

23
24
25

Oct 25

6:00 PM to 7:00 PM

Building Blocks PTA Mtg

Tyndall Rm 11

Building Blocks

7:00 PM to 8:00 PM

PTSA Council Mtg

Avery

District

26
27

Oct 27

AMS & NIS - Half Day, AM Only

District

District

28
29

Oct 29

9:00 AM to 11:00 AM

Saturdays for Success

BHS

District

30
31