HighScope Curriculum
Building Blocks use the HighScope Curriculum that emphasizes adult-child interaction, a carefully designed learning environment, and a plan-do-review process that strengthens initiative and self-reliance in children and young people.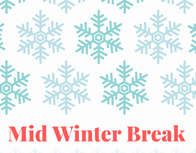 Mid-Winter Break
Mid-Winter break will be February 19-20, 2018. Have a wonderful break!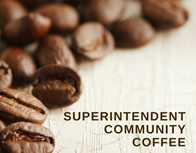 Next Community Coffee with Superintendent
Wed, Feb 28th will be the next Community Coffee with Superintendent Dennis McDavid 5:30 pm at Berkley Public Library.
Tyndall Receives Accreditation
Tyndall Center received National Accreditation from the National Accreditation Commission (NAC) for Early Childcare and Education Program in 2016.
Best Community for Music Education
Berkley Schools was named a 2017 Best Community for Music Education for the 6th year in a row!
News & Announcements
MOM 2 MOM SALE
Saturday, March 17, 2018 - Please join us for our annual Mom 2 Mom fundraiser for Building Blocks. Do you have kids stuff you don't need anymore? Sell it at our Mom 2 Mom sale! Need kids stuff? Be sure to save the date! The event will take place in the Gym at Berkley High School, 2325 Catalpa Drive, Berkley, 48072. Early Bird Shopping 8:30am - 9:00am, General Shopping 9:00am - 1:00pm. More information to follow on how to rent a table for the event. Contact Vickie at vroy@berkleyschools.org for additional information.
The following forms are not ADA compliant. Paper forms are available at the Tyndall Center (14501 Talbot, Oak Park, MI 48237).


Table Rental Contract
Explore our website and learn about our infant, toddler and preschool programs.

2011-2012 Head Start Annual Report
Berkley Building Blocks is now on Facebook! Click on Facebook tab above and like our page!
Welcome to Building Blocks!
Berkley Building Blocks serves students ages 6 weeks - 5 years.
Contact Us:
Supervisor: Jennifer Kidd
Hours: 7 am - 6 pm
Main number: 248.837.8900
Fax number: 248.546.9238
Avery Center:
14700 W. Lincoln, Oak Park MI, 48237
Tyndall Center:
14501 Talbot, Oak Park, MI 48237
Building Blocks Calendar
Building Blocks Calendar

‹

February

2018

›

S
M
T
W
T
F
S
1

Feb 1

12:00 PM to 7:00 PM

Kindergarten Registration for Fall 2021

Online & Avery Center

District

2

Feb 2

9:00 AM to 4:00 PM

Kindergarten Registration for Fall 2022

Online & Avery Center

District

3

Feb 3

6:00 PM to 10:00 PM

Berkley Education Foundation Off to the Races

Club Venetian, Madison Heights

District

4
5

Feb 5

9:00 AM to 4:00 PM

Kindergarten Registration for Fall 2025

Online & Avery Center

District

6

Feb 6

12:00 PM to 7:00 PM

Kindergarten Registration for Fall 2026

Online & Avery Center

District

5:00 PM to 6:00 PM

Building Blocks Family Fun Night Head Start/GSRP

Avery

Building Blocks

5:00 PM to 6:00 PM

International Academy (IA) Lottery

Avery

District

6:00 PM to 7:00 PM

Building Blocks Shark Night

Tyndall

Building Blocks

7

Feb 7

9:00 AM to 4:00 PM

Kindergarten Registration for Fall 2027

Online & Avery Center

District

8

Feb 8

12:00 PM to 7:00 PM

Kindergarten Registration for Fall 2028

Online & Avery Center

District

9

Feb 9

9:00 AM to 4:00 PM

Kindergarten Registration for Fall 2029

Online & Avery Center

District

10
11
12

Feb 12

7:00 PM to 9:00 PM

Board of Education Study Session & Regular Meeting

Avery

District

13
14

Feb 14

Student Count Day

District

8:30 AM to 9:30 AM

Building Blocks Head Start/GSRP Coffee Conections

Avery

Building Blocks

15
16

Feb 16

All Schools - Half Day, AM Only

District

17
18
19

Feb 19

Building Blocks Year-Round Programs Open; School-Year Programs Closed

Building Blocks

Mid-Winter Break -All Schools - No School

District

20

Feb 20

Building Blocks Year-Round Programs Open; School-Year Programs Closed

Building Blocks

Mid-Winter Break -All Schools - No School

District

21
22
23
24
25
26

Feb 26

All-District 5th Grade Camp

District

7:00 PM to 8:30 PM

Berkley Education Foundation Meeting

District

27

Feb 27

All-District 5th Grade Camp

District

4:30 PM to 5:30 PM

Building Blocks PTA Meeting

Tyndall Rm 11

Building Blocks

6:00 PM to 9:00 PM

PTSA Founders Day Dinner

District

28

Feb 28

All-District 5th Grade Camp

District

5:30 PM to 6:30 PM

Superintendent Community Coffee

Berkley Public Library

District