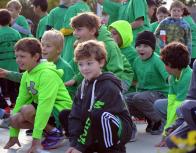 Fun Run!
Burton's Fun Run is September 30 from 8-11 am!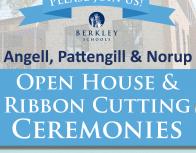 Phase I Bond Open Houses
Save the Dates for Ribbon Cutting and Open Houses for Bond Phase I Schools: Oct 6 for Angell and Pattengill, Oct 18 for Norup
More...
All District Show your Colors Day
Show your Colors Day is November 4th. Dress in your favorite college gear!
News & Announcements
Take time to browse around the pages from teachers and special interest areas to find out more about the exciting learning taking place at Burton.
To volunteer or chaperone at Burton Elementary, visit the Volunteer Page.
Welcome to Burton!
26315 Scotia,
Huntington Woods MI 48070
Office Hours: 7:30 am - 4 pm
School Hours: 8 am - 3:20 pm
Half Days: 10:50 am dismissal
Main Number: 248.837.8600
Fax Number: 248.546.0279
Attendance Line: 248.837.8630
Burton serves students grades TK-5.
Burton Calendar
‹

October

2016

›

S
M
T
W
T
F
S
1
2
3
4
5

Oct 5

Count Day

Burton Elementary

6

Oct 6

New Parent Orientation

BHS Collaborative Center

Burton Elementary

Orientation for new parents to Berkley School District

7

Oct 7

Burton Bagel Day

$1.00

Burton Elementary

8

Oct 8

Burton Bagel Day

$1.00

Burton Elementary

9
10

Oct 10

8:30 AM to 11:30 AM

Burton 1st Grade ELA testing

Burton Elementary

11

Oct 11

8:10 AM to 9:10 AM

Burton PTA Mtg

Multipurpose Rm

Burton Elementary

8:30 AM to 11:30 AM

Burton 2nd Grade ELA testing

Burton Elementary

12
13

Oct 13

8:30 AM to 10:00 AM

Burton Green Team

Burton Elementary

Recruitment for Green Team visits all classrooms

12:15 PM to 3:00 PM

Burton 2nd Grade ELA testing

Burton Elementary

14

Oct 14

Burton Bagel Day

$1.00

Burton Elementary

Burton Picture Re-Take

Burton Elementary

Picture re-take day, yearbook and candids

Burton Shelter In Place Drill

Burton Elementary

8:30 AM to 11:30 AM

Burton-1st Grade Math testing

Burton Elementary

15
16
17
18

Oct 18

Burton 1st Grade to Upland Hills Farm

Burton Elementary

19

Oct 19

Burton Hearing Screening

Burton Elementary

8:30 AM to 11:30 AM

Burton 2nd Grade Math Testing

Burton Elementary

6:30 PM to 8:00 PM

Burton Family Night

Burton Elementary

20

Oct 20

Burton Hearing Screening

Burton Elementary

12:30 PM to 3:20 PM

Burton 2nd Grade Math testing

Burton Elementary

21

Oct 21

Burton Bagel Day

$1.00

Burton Elementary

11:30 AM to 12:30 PM

Burton Green Team Meeting

MP Room

Burton Elementary

22
23
24
25
26
27

Oct 27

Burton Hearing Screening Re-test Day

Burton Elementary

28

Oct 28

Burton Bagel Day

Burton Elementary

12:30 PM to 2:00 PM

Burton Halloween Parade

Burton

Burton Elementary

29
30
31