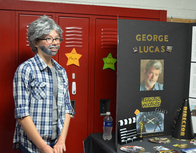 World Showcase
Fifth graders dress up as history makers in the Burton World Showcase on May 22 at 6 pm.
Best Community for Music Education
Berkley Schools was named a 2018 Best Community for Music Education for the 7th year in a row!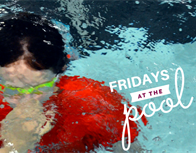 Friday Family Open Swim
Families are invited to swim in the BHS pool from 7-9 pm most Fridays. Children swim for $2, adults for $4, families for $5 and seniors for $1. May 18; June 1, 8
News & Announcements
Take time to browse around the pages to find out about the exciting learning taking place at Burton.
To volunteer or chaperone at Burton Elementary, visit the Volunteer Page.
Annual Education Report:

Burton Elementary School AER: 2016-17
Additional Information
Welcome to Burton!
26315 Scotia
Huntington Woods, MI 48070
Office Hours: 7:30 am - 4 pm
School Hours: 8 am - 3:20 pm
Half Days: 10:50 am dismissal
Main Number: 248.837.8600
Fax Number: 248.546.0279
Attendance Line: 248.837.8630
Burton serves students grades TK-5.
Attention new families! Receive your Family Access login information.
Burton's Calendar
Burton's Calendar

‹

June

2018

›

S
M
T
W
T
F
S
1

Jun 1

5:30 PM to 8:00 PM

Burton Spring Festival

Burton Elementary

2
3
4

Jun 4

12:00 PM to 3:00 PM

Incoming 6th Grade Orientation

AMS & NIS

District

6:00 PM to 7:00 PM

Board of Education Budget Hearing

District

7:00 PM to 9:00 PM

Board of Education Study Session

BHS Collaborative Center

District

5

Jun 5

8:10 AM to 9:15 AM

Burton PTA Mtg

Multipurpose Room (2)

Burton Elementary

3:30 PM to 4:30 PM

Burton Staff Meeting

Burton Elementary

6
7
8

Jun 8

Burton Field Day

Burton Elementary

9
10
11

Jun 11

7:00 PM to 9:00 PM

Board of Education Regular Meeting

BHS Collaborative Center

District

12
13

Jun 13

Last Day of School - Half Day, AM Only

District

14
15
16
17
18

Jun 18

7:00 PM to 8:30 PM

Berkley Education Foundation Meeting

District

19
20
21
22
23
24
25
26
27
28
29
30