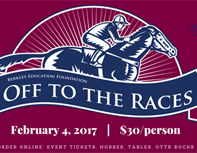 Off to the Races Tickets on Sale
Berkley Education Foundation hosts its annual fundraiser, Off to the Races, on Feb 4, 2017 at 6 pm. Buy tickets now in school offices or online.
More...
Norup International School joins over 3,500 IB World Schools worldwide authorized to teach the Primary Years Programme and Middle Years Programme. For more information about the International Baccalaureate programmes, please select the IB tab on the top menu. IB's mission is to provide a better world through education.
Welcome to Norup!
14450 Manhattan St, Oak Park MI 48237
Office Hours: 7 am - 4 pm
School Hours: 8:15 am - 3:30 pm
Main Number: 248.837.8300
Fax Number: 248.547.5558
Attendance Line: 248.837.8330
Norup serves students grades TK-8.
Norup International Calendar
‹

January

2017

›

S
M
T
W
T
F
S
1

Jan 1

7:00 AM to 4:00 PM

District Closed - Winter Break

District

District

2

Jan 2

7:00 AM to 4:00 PM

District Closed - Winter Break

District

District

3

Jan 3

7:00 AM to 4:00 PM

District Closed - Winter Break

District

District

4

Jan 4

7:00 AM to 4:00 PM

Classes Resume

District

District

5
6
7
8
9

Jan 9

7:00 PM to 8:00 PM

Berkley Instrumental Boosters Meeting

BHS

Norup International School

7:00 PM to 9:00 PM

Board of Education Study Session/Regular Meeting

Avery

District

10

Jan 10

7:00 PM to 9:00 PM

NIS PTA Meeting

Media Ctr

Norup International School

11

Jan 11

7:00 PM to 9:00 PM

NIS MYP Winter Orchestra Concert

BHS Auditorium

Norup International School

12

Jan 12

9:15 AM to 10:45 AM

NIS MYP National Geographic Bee

Media Ctr

Norup International School

13

Jan 13

7:30 AM to 4:00 PM

NIS Martin Luther King Jr. Recognition/Celebration

Norup

Norup International School

7:00 PM to 9:00 PM

Middle School Musical: Into the Woods, Junior Norup MYP Cast

BHS Auditorium

Norup International School

14
15
16

Jan 16

7:00 AM to 4:00 PM

All Schools - No School, District Offices Closed; Building Blocks Closed

District

District

17
18
19

Jan 19

6:00 PM to 7:30 PM

Kindergarten Parent Information Night

Norup Multipurpose Room

District

Open to all incoming Kindergarten parents interested in the Berkley Schools.

20

Jan 20

10:00 AM to 11:45 AM

NIS Chinese New Year Celebration

Norup

Norup International School

21
22
23

Jan 23

9:00 AM to 4:00 PM

Kindergarten Registration for Fall 2017

Avery

District

24

Jan 24

12:00 PM to 7:00 PM

Kindergarten Registration for Fall 2017

Avery

District

7:00 PM to 8:00 PM

PTSA Council Mtg

Avery

District

25

Jan 25

9:00 AM to 4:00 PM

Kindergarten Registration for Fall 2017

Avery

District

7:00 PM to 8:00 PM

Berkley Choir Boosters Meeting

BHS Choir Room

Norup International School

26

Jan 26

12:00 PM to 7:00 PM

Kindergarten Registration for Fall 2017

Avery

District

27

Jan 27

2nd Card Marking Ends. All Schools - Half Day, AM Only

District

District

9:00 AM to 4:00 PM

Kindergarten Registration for Fall 2017

Avery

District

28
29
30

Jan 30

9:00 AM to 4:00 PM

Kindergarten Registration for Fall 2017

Avery

District

31

Jan 31

12:00 PM to 7:00 PM

Kindergarten Registration for Fall 2017

Avery

District