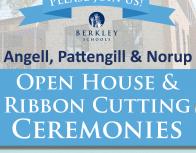 Phase I Bond Open Houses
Save the Dates for Ribbon Cutting and Open Houses for Bond Phase I Schools: Oct 6 for Angell and Pattengill, Oct 18 for Norup
More...
Norup Fun Run
Norup's Fun Run is October 13 from 1:30-3:30 pm.
Trunk-or-Treat
New this year: The Norup Truck-or-Treat, sponsored by the Norup PTA. October 20, 7-8:30 pm.
View this week's Berkley Beat!
The Berkley Schools creates an eNewsletter each week during the school year for all to enjoy called the Berkley Beat. The Beat will include information and photos of the great things happening in the Berkley Schools and flyers for important events.
More...
All District Show your Colors Day
Show your Colors Day is November 4th. Dress in your favorite college gear!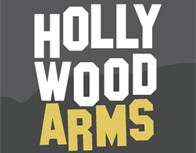 BHS Fall Play: Hollywood Arms
Berkley High School's BeDrama Department will be putting on the production of Hollywood Arms on November 3-5 @ 7 pm in the BHS Auditorium.
More...
Norup International School joins over 3,500 IB World Schools worldwide authorized to teach the Primary Years Programme and Middle Years Programme. For more information about the International Baccalaureate programmes, please select the IB tab on the top menu. IB's mission is to provide a better world through education.
Welcome to Norup!
14450 Manhattan St, Oak Park MI 48237
Office Hours: 7 am - 4 pm
School Hours: 8:15 am - 3:30 pm
Main Number: 248.837.8300
Fax Number: 248.547.5558
Attendance Line: 248.837.8330
Norup serves students grades TK-8.
Norup International Calendar
‹

October

2016

›

S
M
T
W
T
F
S
1
2
3

Oct 3

7:30 AM to 4:00 PM

District Closed (Year Round Building Block Open)

District

District

4

Oct 4

7:30 AM to 4:00 PM

District Closed (Year Round Building Block Open)

District

District

5

Oct 5

Girls Tennis

Norup @ Bloomfield Hills MS

Norup International School

Middle School Cross Country

Norup @ Warner

Norup International School

4:30 PM to 6:30 PM

Girls Basketball Game

Power @ Norup

Norup International School

4:30 PM to 7:00 PM

Football Game

Norup @ Ferndale

Norup International School

6

Oct 6

Girls Tennis

Norup @ Country Day

Norup International School

6:00 PM to 7:00 PM

Angell Open House & Ribbon Cutting Ceremony

District

Please join us to celebrate the grand re-opening of Angell!

Evening events include a ribbon cutting ceremony and an opportunity to explore the building and see all the improvements funded through the 2015 Bond Initiative.

7:00 PM to 8:00 PM

Pattengill Open House & Ribbon Cutting Ceremony

District

Please join us to celebrate the grand re-opening of Pattengill!

Evening events include a ribbon cutting ceremony and an opportunity to explore the building and see all the improvements funded through the 2015 Bond Initiative.

7
8

Oct 8

9:00 AM to 11:00 AM

Saturdays for Success

BHS

District

9
10

Oct 10

Girls Tennis

Home vs. Derby

Norup International School

Middle School Cross Country

Home vs. Hazel Park

Norup International School

4:30 PM to 6:30 PM

Girls Basketball Game

Anderson @ Norup

Norup International School

7:00 PM to 8:00 PM

Berkley Instrumental Boosters Mtg

BHS

Norup International School

7:00 PM to 9:00 PM

Board of Education Regular Meeting

Avery

District

11

Oct 11

7:00 PM to 9:00 PM

NIS PTA Meeting

Media Ctr

Norup International School

12

Oct 12

7:30 AM to 4:00 PM

District Closed (Year Round Building Blocks Open)

District

District

13

Oct 13

Girls Tennis

Home vs. West Hills MS

Norup International School

Middle School Cross Country

Norup @ Farmington East

Norup International School

1:30 PM to 3:30 PM

NIS Fun Run

Norup

Norup International School

4:30 PM to 6:30 PM

Girls Basketball Game

Norup @ Royal Oak

Norup International School

4:30 PM to 7:00 PM

Football Game

Norup @ Derby White

Norup International School

14

Oct 14

Tag Days for Band & Orchestra

Norup International School

1:30 PM to 3:30 PM

NIS Fun Run Rain Date

Norup

Norup International School

15

Oct 15

Tag Days for Band & Orchestra

Norup International School

8:30 AM to 1:00 PM

Berkley/HW Youth Assistance Moms2Moms Sale

BHS East Gym

District

9:00 AM to 11:00 AM

Saturdays for Success

BHS

District

16

Oct 16

Tag Days for Band & Orchestra

Norup International School

17

Oct 17

Girls Tennis

Norup @ Derby

Norup International School

18

Oct 18

Middle School Cross Country

Home vs. Country Day

Norup International School

4:30 PM to 6:30 PM

Girls Basketball Game

Norup @ Anderson

Norup International School

6:00 PM to 7:00 PM

Norup Open House & Ribbon Cutting Ceremony

Norup International School

Please join us to celebrate the grand re-opening of Norup!

Evening events include a ribbon cutting ceremony and an opportunity to explore the building and see all the improvements funded through the 2015 Bond Initiative.

19

Oct 19

Girls Tennis

Home vs. Berkshire

Norup International School

4:30 PM to 7:00 PM

Football Game

Home vs. Royal Oak

Norup International School

All home games are at Anderson

20

Oct 20

Middle School Cross Country

Norup @ Hazel Park

Norup International School

4:30 PM to 6:30 PM

Girls Basketball Game

Royal Oak @ Norup

Norup International School

7:00 PM to 8:30 PM

NIS Trunk-or-Treat

Norup

Norup International School

21
22

Oct 22

9:00 AM to 11:00 AM

Saturdays for Success

BHS

District

23
24

Oct 24

4:30 PM to 6:30 PM

Girls Basketball Game

Clarenceville @ Norup

Norup International School

25

Oct 25

Middle School Cross Country

League Meet @ Cranbrook

Norup International School

4:30 PM to 6:30 PM

Girls Basketball Game

Ferndale @ Norup

Norup International School

4:30 PM to 7:00 PM

Football Game

Home vs. Cranbrook

Norup International School

All home games are at Anderson

7:00 PM to 8:00 PM

PTSA Council Mtg

Avery

District

26

Oct 26

Girls Tennis

Singles Tournaments @ West Hills and DCD

Norup International School

5:30 PM to 8:00 PM

NIS Parent/Teacher Conferences (K-8)

Norup

Norup International School

27

Oct 27

AMS & NIS - Half Day, AM Only

District

District

Girls Tennis

Doubles Tournaments @ West Hills and DCD

Norup International School

7:30 AM to 11:30 AM

NIS Half Day, AM Only

Norup

Norup International School

12:30 PM to 3:00 PM

NIS Parent/Teacher Conferences (K-8)

Norup

Norup International School

5:30 PM to 8:00 PM

NIS Parent/Teacher Conferences (K-8)

Norup

Norup International School

28

Oct 28

2:00 PM to 3:00 PM

NIS PYP Halloween Parade

Norup

Norup International School

29

Oct 29

9:00 AM to 11:00 AM

Saturdays for Success

BHS

District

30
31