Best Community for Music Education
Berkley Schools was named a 2018 Best Community for Music Education for the 7th year in a row!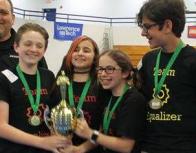 Norup Robotics 4th in World!
Congratulations to the Norup Robotics Team who received fourth place for a Junior Exhibition project at the World Robofest competition! Team Equalizer also finished 1st in the State.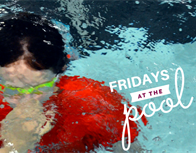 Friday Family Open Swim
Families are invited to swim in the BHS pool from 7-9 pm most Fridays. Children swim for $2, adults for $4, families for $5 and seniors for $1. May 18; June 1, 8
Norup International School joins over 3,500 IB World Schools worldwide authorized to teach the Primary Years Programme and Middle Years Programme. For more information about the International Baccalaureate programmes, please select the IB tab on the top menu. IB's mission is to provide a better world through education.
Welcome to Norup!
14450 Manhattan St, Oak Park MI 48237
Office Hours: 7:45 am - 4:15 pm
School Hours: 8:15 am - 3:30 pm
Main Number: 248.837.8300
Fax Number: 248.547.5558
Attendance Line: 248.837.8330
Norup serves students grades TK-8.
Norup International Calendar
Norup International Calendar

‹

June

2018

›

S
M
T
W
T
F
S
1
2
3
4

Jun 4

AMS & NIS MYP Half Day - AM Only

Norup International School

12:00 PM to 3:00 PM

Incoming 6th Grade Orientation

AMS & NIS

District

6:00 PM to 7:00 PM

Board of Education Budget Hearing

District

7:00 PM to 9:00 PM

Board of Education Study Session

BHS Collaborative Center

District

5

Jun 5

7:00 PM to 9:00 PM

NIS MYP Spring Band Concert

BHS Auditorium

Norup International School

6

Jun 6

7:00 PM to 9:00 PM

NIS MYP Spring Orchestra Concert

BHS Auditorium

Norup International School

7
8

Jun 8

6:00 PM to 8:30 PM

NIS International Arts, Beats, & Eats Festival

Norup International School

9
10
11

Jun 11

11:30 AM to 3:30 PM

NIS Spirit Trip to Huntington Woods Pool

Norup International School

12:00 PM to 2:45 PM

NIS PYP Field Day

Norup International School

7:00 PM to 8:00 PM

Berkley Instrumental Boosters (BIB) Meeting (New Date)

Norup International School

7:00 PM to 9:00 PM

Board of Education Regular Meeting

BHS Collaborative Center

District

7:30 PM to 8:30 PM

Berkley Orchestra Association Membership Meeting

BHS Orchestra Room 189

Norup International School

12

Jun 12

1:00 PM to 2:00 PM

NIS 8th Grade Last Day Clap Out

Norup International School

6:00 PM to 8:00 PM

NIS 8th Grade Graduation Dance

Gymnasium

Norup International School

13

Jun 13

Last Day of School - Half Day, AM Only

District

14
15
16
17
18

Jun 18

7:00 PM to 8:30 PM

Berkley Education Foundation Meeting

District

19

Jun 19

7:00 PM to 8:00 PM

NIS PTA Meeting

Media Center

Norup International School

20
21
22
23
24
25
26
27
28
29
30