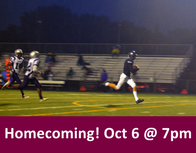 Homecoming Game on Oct 6th!
This year's Homecoming game will be held on Fri, October 6th, 7 pm @ Hurley Field. Go Bears!
Best Community for Music Education
Berkley Schools was named a 2017 Best Community for Music Education for the 6th year in a row!
News & Announcements
Keep up with news and announcements by reading our Daily Announcements!
The Online Orientation Packet completion window is now open for families to make changes and update important student information.

Freshmen.new student orientation

Schedule pick up 10th.11th.12th
Quick Links
Welcome to Berkley High!
2325 Catalpa, Berkley MI 48072
Berkley High Calendar
Berkley High Calendar

‹

September

2017

›

S
M
T
W
T
F
S
1
2
3
4

Sep 4

District Closed - Labor Day

District

5

Sep 5

CASA First Day of School

CASA

Berkley High School

Kindergarten & Transitional Kindergarten-1/2 Day

District

Share 1st Day of School photos on soclal channels using #BSD1stDay

District

Be sure to set posts to public so Berkley Schools can see them to add to our Back to School video!

Share your 1st Day of School photos with us on your social channels using #BSD1stDay

District

Students' First Full Day

District

7:00 PM to 9:00 PM

Board of Education Study Session

Avery

District

6

Sep 6

BHS Picture Day

Berkley High School

Kindergarten & Transitional Kindergarten-1/2 Day

District

7:00 PM to 10:00 PM

BEAR Athletic Booster Membership Meeting

Berkley High School

7
8
9
10
11

Sep 11

7:00 PM to 8:00 PM

Berkley Instrumental Boosters (BIB) Meeting

Berkley High School

7:00 PM to 9:00 PM

Board of Education Regular Meeting

Avery

District

12

Sep 12

6:30 PM to 8:30 PM

CASA Curriculum Night & Meet the Teachers Night

CASA

Berkley High School

13
14

Sep 14

6:45 PM to 8:30 PM

BHS Meet the Teachers Night

Berkley High School

15
16

Sep 16

Stephen Siller Tunnel to Tower 5k Race

Hurley Field

District

17
18

Sep 18

7:00 PM to 8:30 PM

Berkley Education Foundation Meeting

Avery

District

19

Sep 19

7:00 PM to 8:00 PM

BHS PTSA Meeting

Collaborative Center

Berkley High School

7:00 PM to 9:00 PM

BHS 12th Gr Parent Meeting

Auditorium

Berkley High School

20
21

Sep 21

District Closed (Year Round Building Blocks Open)

District

22

Sep 22

District Closed (Year Round Building Blocks Open)

District

23
24
25

Sep 25

7:30 PM to 8:30 PM

Berkley Orchestra Association Membership Meeting

BHS Orchestra Room 189

Berkley High School

26

Sep 26

7:00 PM to 8:00 PM

PTSA Council Meeting

Avery

District

27

Sep 27

7:00 PM to 8:00 PM

Berkley Choir Boosters Meeting

Little Theatre

Berkley High School

28

Sep 28

7:00 PM to 9:00 PM

BHS Tri-M Music Honor Society Concert & Induction

Auditorium

Berkley High School

29
30