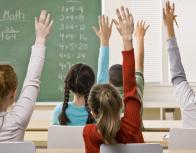 New Parent Orientation
For all parents new to Berkley Schools this year: Oct 6, BHS Collaborative Ctr, 6 pm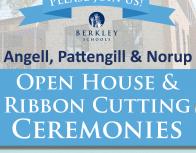 Phase I Bond Open Houses
Save the Dates for Ribbon Cutting and Open Houses for Bond Phase I Schools: Oct 6 for Angell and Pattengill, Oct 18 for Norup
More...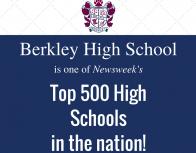 BHS Among Newsweek's Top 500 High Schools
Berkley High School has been named one of the top 500 high schools in the nation by Newsweek!
More...
First Day Photos
Thank you to all who submitted #BSD1stDay photos. View them on the Google Album, linked below.
More...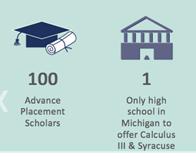 Dashboard Info
Take a look at our Dashboard Quick Facts by scrolling down a bit on the District homepage. Did you know that 90% of our community would recommend us?
New Website!
Welcome to the new www.berkleyschools.org! Things to note: • Expandable menus allow for more info and less scrolling • Important info has been condensed into the Parents section
Upcoming Events

iCal Feed
BHS Homecoming Dance

Oct 1

7:00 PM to 10:00 PM

West Gym

Berkley High School
District Quick Facts

5
years in a row named Best Community in Music Education



90%
People would recommend Berkley School District (2014 Survey Data)

1
Only high school in Michigan to offer Calculus III & Syracuse University Freshman Writing Class

13.5%
Juniors & Seniors attending Oakland Schools Technical Campus

72%
8th/7th graders taking at least 1 high school course (on average)

100%
5th graders experience specialized music (band, orchestra or choir)

200+
5th graders experience winter camp together each year

1
only district in Metro Detroit w/ 100% school participation in Girls on the Run YMCA Program


$2.56
million in Fund Balance (June 30, 2016)

$671,632
Sinking Fund Dollars

$243,067
Spent in Professional Development 2015-16