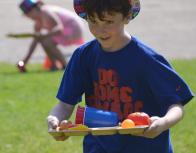 Field Day
Pattengill students will enjoy their Field Day on May 26 from 9:30-11 am.
Ice Cream Social
Pattengill Ice Cream Social is June 1 from 5:30-7:30 pm. Don't miss it!
All-District 5th Gr Choirs Concert
Join 5th graders from Angell, Burton, Norup, Pattengill and Rogers for an All-District choir concert. Wednesday, June 7, BHS Auditorium, 7 pm
Best Community for Music Education
Berkley Schools was named a 2017 Best Community for Music Education for the 6th year in a row!
Quick Links!
Monthly Calendars:
Lunch Menus 2017:
Important Information:
NEWS AND ANNOUNCEMENTS:
Pattengill Elementary was recently named a U.S. Department of Education's National Blue Ribbon School for 2015! Please click on our Pattengill Podcast to learn more about this exciting news.
Welcome to Pattengill!
3540 Morrison Ave, Berkley MI 48072
Office Hours: 7:30 am - 4 pm
School Hours: 8 am - 3:20 pm
Main Number: 248.837.8700
Fax Number: 248.435.0184
Attendance Line: 248.837.8730
Pattengill serves students in grades K-5.
Pattengill Calendar
‹

May

2017

›

S
M
T
W
T
F
S
1

May 1

M-STEP Testing Gr 3-4, 6-7 Begins (Through May 26)

District

District

7:00 PM to 9:00 PM

Board of Education Study Session

Avery

District

2

May 2

7:00 PM to 8:00 PM

Pattengill PTA Mtg

Media Ctr

Pattengill Elementary

3
4
5
6

May 6

1:00 PM to 3:00 PM

Read in the Park

BHS Collaborative Center

District

7
8

May 8

5:00 PM to 8:00 PM

Instrument Fitting Night

AMS

District

7:00 PM to 9:00 PM

Board of Education Regular Meeting

Avery

District

9
10

May 10

AMS & NIS MYP Half Day, AM Only

District

District

8:30 AM to 11:30 AM

Pattengill Kindergarten Round Up

Pattengill

Pattengill Elementary

12:00 PM to 3:00 PM

Incoming 6th Grade Orientation

District

District

11
12
13
14
15
16
17
18
19
20
21
22
23

May 23

7:00 PM to 9:00 PM

PTSA Council Mtg & Officer Installation

Avery

District

24
25
26

May 26

All Schools - Half Day, AM Only

District

District

9:30 AM to 11:00 AM

Pattengill Field Day

Pattengill

Pattengill Elementary

27
28
29

May 29

7:00 AM to 4:00 PM

All Schools - No School. District Closed. Building Blocks Closed.

District

District

30
31

May 31

6:30 PM to 8:00 PM

Ms. Rist EI Program Reunion Dinner

Avery

District