Best Community for Music Education
Berkley Schools was named a 2018 Best Community for Music Education for the 7th year in a row!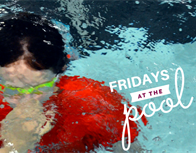 Friday Family Open Swim
Families are invited to swim in the BHS pool from 7-9 pm most Fridays. Children swim for $2, adults for $4, families for $5 and seniors for $1. May 18; June 1, 8
Quick Links!
Calendars:
**The September 2018 Calendar will be posted when the District Calendar is approved.**
Please be advised there may be updates and/or changes to the calendars. Please check back often.
Lunch Menus:
Important Information:
Back to School 2018-2019!
Supply Lists:
Welcome to Pattengill!
3540 Morrison Ave, Berkley MI 48072
Office Hours: 7:30 am - 4 pm
School Hours: 8 am - 3:20 pm
Main Number: 248.837.8700
Fax Number: 248.435.0184
Attendance Line: 248.837.8730
Pattengill serves students in grades K-5.
Pattengill Calendar
Pattengill Calendar

‹

June

2018

›

S
M
T
W
T
F
S
1

Jun 1

Pattengill PTA BOGO Book Fair

Pattengill Elementary

2
3
4

Jun 4

12:00 PM to 2:00 PM

6th Grade Orientation (for 5th graders)

Pattengill Elementary

12:00 PM to 3:00 PM

Incoming 6th Grade Orientation

AMS & NIS

District

6:00 PM to 7:00 PM

Board of Education Budget Hearing

District

7:00 PM to 9:00 PM

Board of Education Study Session

BHS Collaborative Center

District

5
6
7
8

Jun 8

ECSE Fun Friday!

Pattengill Elementary

9
10
11

Jun 11

7:00 PM to 9:00 PM

Board of Education Regular Meeting

BHS Collaborative Center

District

12
13

Jun 13

Last Day of School - Half Day, AM Only

District

8:00 AM to 10:00 AM

Pattengill 5th Grade Recognition Ceremony

Gymnasium

Pattengill Elementary

14
15
16
17
18

Jun 18

7:00 PM to 8:30 PM

Berkley Education Foundation Meeting

District

19
20
21
22
23
24
25
26
27
28
29
30