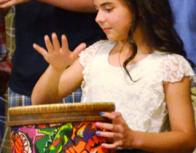 Grades 3 & 4 Music Concerts
Come and enjoy the Grades 3 & 4 Music Concerts on Wednesday, December 7 at 6 and 7 pm respectively.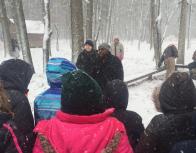 5th Grade Camp Parent Info Night
5th Grade Parents: Come learn all about the 5th grade camp experience. Monday, December 12, BHS Auditorium, 6-7:30 pm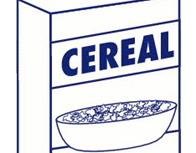 Caring & Sharing
It's Breakfast Food week for Caring & Sharing: December 5-9. Caring & Sharing is a PTSA Council initiative that distributes food to families who are in need during the holiday season. Every donation helps!
More...
View this week's Berkley Beat!
The Berkley Schools creates an eNewsletter each week during the school year for all to enjoy called the Berkley Beat. The Beat will include information and photos of the great things happening in the Berkley Schools and flyers for important events.
More...
Quick Links!
NEWS AND ANNOUNCEMENTS:
Pattengill Elementary was recently named a U.S. Department of Education's National Blue Ribbon School for 2015! Please click on our Pattengill Podcast to learn more about this exciting news.
Welcome to Pattengill!
3540 Morrison Ave, Berkley MI 48072
Office Hours: 7:30 am - 4 pm
School Hours: 8 am - 3:20 pm
Main Number: 248.837.8700
Fax Number: 248.435.0184
Attendance Line: 248.837.8730
Pattengill serves students in grades K-5.
Pattengill Calendar
‹

December

2016

›

S
M
T
W
T
F
S
1

Dec 1

Caring & Sharing PB&J Week!

Pattengill Elementary

Bring in Peanut Butter & Jelly for Caring & Sharing!

Vision Screening Begins for 1st, 3rd, & 5th

Pattengill Elementary

2

Dec 2

Caring & Sharing PB&J Week!

Pattengill Elementary

Bring in Peanut Butter & Jelly for Caring & Sharing!

Vision Screening Begins for 1st, 3rd, & 5th

Pattengill Elementary

5th Grade Pasta Dinner Fund Raiser!

Pattengill Elementary

Book Fair

Media Center

Pattengill Elementary

7:50 AM to 8:05 AM

Bagel Day!

Morrison Doors & Webster Doors

$1.00 Per Bagel

Pattengill Elementary

6:00 PM to 8:00 PM

Pattengill Family Craft Night

Gym

Pattengill Elementary

3

Dec 3

Book Fair

Media Center

Pattengill Elementary

4

Dec 4

Book Fair

Media Center

Pattengill Elementary

5

Dec 5

Book Fair

Media Center

Pattengill Elementary

7:00 PM to 9:00 PM

Board of Education Study Session

Avery

District

6

Dec 6

Book Fair

Media Center

Pattengill Elementary

7:00 PM to 8:00 PM

Pattengill PTA Mtg

Media Ctr

Pattengill Elementary

7

Dec 7

6:00 PM to 6:30 PM

Pattengill 3rd Gr Music Concert

Gym

Pattengill Elementary

7:00 PM to 7:30 PM

Pattengill 4th Gr Music Concert

Gym

Pattengill Elementary

8
9

Dec 9

Hat Day for Caring & Sharing!

$1.00 Suggested Donation

Pattengill Elementary

10
11
12

Dec 12

6:00 PM to 7:30 PM

5th Grade Camp Parent Info Night

BHS Auditorium

District

6:00 PM to 7:30 PM

5th Grade Camp Parent Information Night

BHS Auditorium

Pattengill Elementary

7:00 PM to 9:00 PM

Board of Education Regular Meeting

Avery

District

13
14
15
16

Dec 16

Hat Day for Caring & Sharing!

$1.00 Suggested Donation

Pattengill Elementary

PTA Pajama Day!

$1.00 Suggested Donation

Pattengill Elementary

17
18
19
20
21

Dec 21

7:00 PM to 9:00 PM

Rotary Concert feat. BHS Choirs

BHS Auditorium

District

22
23

Dec 23

All Schools - Half Day, AM Only

District

District

24
25
26

Dec 26

7:00 AM to 4:00 PM

District Closed - Winter Break

District

District

27

Dec 27

7:00 AM to 4:00 PM

District Closed - Winter Break

District

District

28

Dec 28

7:00 AM to 4:00 PM

District Closed - Winter Break

District

District

29

Dec 29

7:00 AM to 4:00 PM

District Closed - Winter Break

District

District

30

Dec 30

7:00 AM to 4:00 PM

District Closed - Winter Break

District

District

31

Dec 31

7:00 AM to 4:00 PM

District Closed - Winter Break

District

District