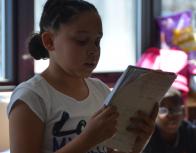 Curriculum Night
Save the Date: Pattengill's Curriculum Night for grades 1-5 is on Thursday, September 22.
Pattengill Fun Run
Pattengill's Fun Run will take place October 13, 1-2:30 pm.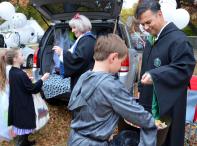 Trunk-n-Treat
Save the date! Pattengill's Trunk-n-Treat will be on October 21st @ 6 pm.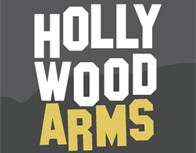 BHS Fall Play: Hollywood Arms
Berkley High School's BeDrama Department will be putting on the production of Hollywood Arms on November 3-5 @ 7 pm in the BHS Auditorium.
More...
News & Announcements
Pattengill Elementary was recently named a U.S. Department of Education's National Blue Ribbon School for 2015! Please click on our Pattengill Podcast to learn more about this exciting news.
Welcome to Pattengill!
3540 Morrison Ave, Berkley MI 48072
Office Hours: 7:30 am - 4 pm
School Hours: 8 am - 3:20 pm
Main Number: 248.837.8700
Fax Number: 248.435.0184
Attendance Line: 248.837.8730
Pattengill serves students in grades K-5.
Pattengill Calendar
‹

October

2016

›

S
M
T
W
T
F
S
1
2
3

Oct 3

7:30 AM to 4:00 PM

District Closed (Year Round Building Block Open)

District

District

4

Oct 4

7:30 AM to 4:00 PM

District Closed (Year Round Building Block Open)

District

District

5

Oct 5

7:00 PM to 8:00 PM

Pattengill PTA Mtg

Media Ctr

Pattengill Elementary

6

Oct 6

6:00 PM to 7:00 PM

Angell Open House & Ribbon Cutting Ceremony

District

Please join us to celebrate the grand re-opening of Angell!

Evening events include a ribbon cutting ceremony and an opportunity to explore the building and see all the improvements funded through the 2015 Bond Initiative.

7:00 PM to 8:00 PM

Pattengill Open House & Ribbon Cutting Ceremony

Pattengill Elementary

Please join us to celebrate the grand re-opening of Pattengill!

Evening events include a ribbon cutting ceremony and an opportunity to explore the building and see all the improvements funded through the 2015 Bond Initiative.

7
8

Oct 8

9:00 AM to 11:00 AM

Saturdays for Success

BHS

District

9
10

Oct 10

7:00 PM to 9:00 PM

Board of Education Regular Meeting

Avery

District

11

Oct 11

8:00 AM to 3:00 PM

Pattengill Picture Day

Pattengill

Pattengill Elementary

12

Oct 12

7:30 AM to 4:00 PM

District Closed (Year Round Building Blocks Open)

District

District

13

Oct 13

1:00 PM to 2:30 PM

Pattengill Fun Run

Pattengill

Pattengill Elementary

14
15

Oct 15

8:30 AM to 1:00 PM

Berkley/HW Youth Assistance Moms2Moms Sale

BHS East Gym

District

9:00 AM to 11:00 AM

Saturdays for Success

BHS

District

16
17
18

Oct 18

6:00 PM to 7:00 PM

Norup Open House & Ribbon Cutting Ceremony

District

Please join us to celebrate the grand re-opening of Norup!

Evening events include a ribbon cutting ceremony and an opportunity to explore the building and see all the improvements funded through the 2015 Bond Initiative.

19
20
21

Oct 21

6:00 PM to 7:00 PM

Pattengill Trunk & Treat

Pattengill

Pattengill Elementary

22

Oct 22

9:00 AM to 11:00 AM

Saturdays for Success

BHS

District

23
24
25

Oct 25

7:00 PM to 8:00 PM

PTSA Council Mtg

Avery

District

26
27

Oct 27

AMS & NIS - Half Day, AM Only

District

District

28
29

Oct 29

9:00 AM to 11:00 AM

Saturdays for Success

BHS

District

30
31

Oct 31

2:45 PM to 3:15 PM

Pattengill Halloween Parade

Pattengill

Pattengill Elementary