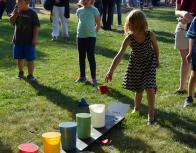 Pattengill Hot Dog Roast
Pattengill's Annual PTA Hot Dog Roast will be on Thursday, September 28th, 5:30-7:30 pm.
Best Community for Music Education
Berkley Schools was named a 2017 Best Community for Music Education for the 6th year in a row!
Quick Links!
Calendars:
Please be advised there may be updates and/or changes to the calendars. Please check back often.
Lunch Menus:
Important Information:
NEWS AND ANNOUNCEMENTS:
Pattengill Elementary was a U.S. Department of Education's National Blue Ribbon School for 2015!
Welcome to Pattengill!
3540 Morrison Ave, Berkley MI 48072
Office Hours: 7:30 am - 4 pm
School Hours: 8 am - 3:20 pm
Main Number: 248.837.8700
Fax Number: 248.435.0184
Attendance Line: 248.837.8730
Pattengill serves students in grades K-5.
Pattengill Calendar
Pattengill Calendar

‹

September

2017

›

S
M
T
W
T
F
S
1
2
3
4

Sep 4

District Closed - Labor Day

District

5

Sep 5

Kindergarten & Transitional Kindergarten-1/2 Day

District

Share 1st Day of School photos on soclal channels using #BSD1stDay

District

Be sure to set posts to public so Berkley Schools can see them to add to our Back to School video!

Share your 1st Day of School photos with us on your social channels using #BSD1stDay

District

Students' First Full Day

District

7:00 PM to 8:30 PM

Pattengill PTA Meeting

Media Center

Pattengill Elementary

7:00 PM to 9:00 PM

Board of Education Study Session

Avery

District

6

Sep 6

Kindergarten & Transitional Kindergarten-1/2 Day

District

7

Sep 7

5:30 PM to 8:00 PM

Pattengill Curriculum Night: Grades 1-5

Pattengill Elementary

5:30 pm: 1st Grade & Mrs. Hurwitz
6:00 pm: 2nd Grade
6:30 pm: 3rd Grade
7:00 pm: 4th Grade
7:30 pm: 5th Grade


8
9
10
11

Sep 11

7:00 PM to 9:00 PM

Board of Education Regular Meeting

Avery

District

12
13
14
15
16

Sep 16

Stephen Siller Tunnel to Tower 5k Race

Hurley Field

District

17
18

Sep 18

7:00 PM to 8:30 PM

Berkley Education Foundation Meeting

Avery

District

19
20
21

Sep 21

District Closed (Year Round Building Blocks Open)

District

22

Sep 22

District Closed (Year Round Building Blocks Open)

District

23
24
25
26

Sep 26

7:00 PM to 8:00 PM

PTSA Council Meeting

Avery

District

27
28

Sep 28

5:30 PM to 7:30 PM

Pattengill PTA Hot Dog Roast

Pattengill Elementary

29

Sep 29

Pattengill Pajama Day

Pattengill Elementary

PTA Pajama Day!

Pattengill Elementary

Suggested donation of $1.00

Pattengill Elementary

30