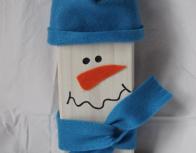 Rogers Holiday Family Night
Join the Rogers family for a Holiday Family Night on Friday, December 9 from 6-8 pm.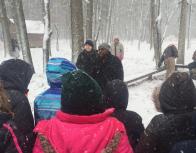 5th Grade Camp Parent Info Night
5th Grade Parents: Come learn all about the 5th grade camp experience. Monday, December 12, BHS Auditorium, 6-7:30 pm
News & Announcements

Letter from Melody Campo, Long-Term Substitute


2016-17 Science Fair Permission Slip


Annual School Year Packet


Suggested School Supply List 2016-17


5th Grade Band, Choir, Orchestra 2016-17


Volunteer Appreciation Poem 1


Volunteer Appreciation Poem 2


Kindergarten Round-Up


Welcome Letter from Principal 2016


Service Squad/Safety Patrol Permission Slip


Service Squad/Safety Patrol Guidelines


Student Responsibility Rules
Service Squad/Safety Patrol Assigned Posts


Caring and Sharing Sign-Up Genius
Caring Sharing
It's time for Caring and Sharing! If you are able to help, please visit the Sign-Up Genius under "News & Announcements" to volunteer. Thank you for your support with helping those in need!
Welcome to Rogers!
2265 Hamilton, Berkley MI 48072
Principal: Beth Meacham
Office Hours: 7:30 am - 4 pm
School Hours: 8 am - 3:20 pm
Half-Day Hours: 8 am - 10:50 am*
*Note change in dismissal time from last year
Main Number: 248.837.8800
Fax Number: 248.546.0634
Attendance Line: 248.837.8830
Rogers serves students grades K-5.
Rogers Calendar
‹

December

2016

›

S
M
T
W
T
F
S
1
2

Dec 2

7:45 AM to 8:00 AM

Rogers PTA Bagel Friday

Three entry doors

$1.00 Bagel .25 Cream cheese

Rogers Elementary

3
4
5

Dec 5

Vision Screening

Rogers Elementary

7:00 PM to 9:00 PM

Board of Education Study Session

Avery

District

6

Dec 6

Vision Screening

Rogers Elementary

8:00 AM to 3:00 PM

Rogers Book Fair

Media Ctr

Rogers Elementary

7:00 PM to 8:30 PM

Rogers PTA Mtg

Art Rm

Rogers Elementary

7

Dec 7

Vision Screening

Rogers Elementary

8:00 AM to 3:00 PM

Rogers Book Fair

Media Ctr

Rogers Elementary

8:45 AM to 11:00 AM

Rogers 5th grade field trip

Rogers Elementary

8

Dec 8

Vision Screening

Rogers Elementary

8:00 AM to 3:00 PM

Rogers Book Fair

Media Ctr

Rogers Elementary

9

Dec 9

7:45 AM to 8:00 AM

Rogers PTA Bagel Friday

Three entry doors

$1.00 Bagel .25 Cream cheese

Rogers Elementary

8:00 AM to 3:00 PM

Rogers Book Fair

Media Ctr

Rogers Elementary

8:30 AM to 11:00 AM

Vision Screening

Rogers Elementary

6:00 PM to 8:00 PM

Rogers Book Fair

Media Ctr

Rogers Elementary

6:00 PM to 8:00 PM

Rogers Holiday Family Night

Rogers

Rogers Elementary

10
11
12

Dec 12

6:00 PM to 7:30 PM

5th Grade Camp Parent Info Night

BHS Auditorium

District

7:00 PM to 9:00 PM

Board of Education Regular Meeting

Avery

District

13
14

Dec 14

8:45 AM to 11:00 AM

Rogers 5th grade field trip

Rogers Elementary

15
16

Dec 16

7:45 AM to 8:00 AM

Rogers PTA Bagel Friday

Three entry doors

$1.00 Bagel .25 Cream cheese

Rogers Elementary

17
18
19
20
21

Dec 21

7:00 PM to 9:00 PM

Rotary Concert feat. BHS Choirs

BHS Auditorium

District

22
23

Dec 23

All Schools - Half Day, AM Only

District

District

7:45 AM to 8:00 AM

Rogers PTA Bagel Friday

Three entry doors

$1.00 Bagel .25 Cream cheese

Rogers Elementary

24
25
26

Dec 26

7:00 AM to 4:00 PM

District Closed - Winter Break

District

District

27

Dec 27

7:00 AM to 4:00 PM

District Closed - Winter Break

District

District

28

Dec 28

7:00 AM to 4:00 PM

District Closed - Winter Break

District

District

29

Dec 29

7:00 AM to 4:00 PM

District Closed - Winter Break

District

District

30

Dec 30

7:00 AM to 4:00 PM

District Closed - Winter Break

District

District

31

Dec 31

7:00 AM to 4:00 PM

District Closed - Winter Break

District

District