June 22, 2022
Norup and Anderson Mark End of the Year with Field Day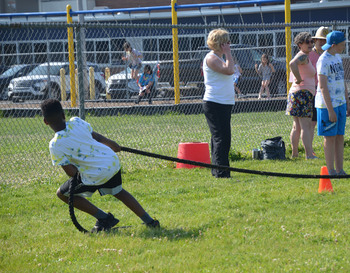 Norup and Anderson Mark End of the Year with Field Day
Anderson
Anderson 6th and 7th grade students participated in Field Day on June 15 at Hurley Field. Students cycled through kickball, capture the flag, tag and more. Students cooled off and talked about summer plans in between activities.
Norup PYP
On June 7, Norup PYP students raced friends in silly games, kicked a soccer penalty shot, enjoyed parachute games, drew with sidewalk chalk and more during field day. Students enjoyed snacks and popsicles during a Field Day rotation.
Norup MYP
On June 15, Norup MYP students raced friends in games, competed in a tug of war, cornhole, fowling and more. Students enjoyed being outside in the sunshine as they celebrated the end of the year with classmates.