2019-2020 Scheduling and Course Information
Scheduling Information for Current BHS Students
Scheduling Information for current BHS students
Scheduling Worksheets

Future 10th grade Worksheet


Future 11th grade Worksheet


Future 12th grade Worksheet
Course Descriptions & Offerings

Berkley High School Curriculum Guide


Berkley High School Course Offerings for 10th-12th grades
Course Applications
Applications for Specific BHS Courses

Directed Study Agreement


Reduced Schedule Approval Form


Sports & Entertainment Marketing and Advanced Marketing Application


LINK Request


Portfolio Application


AP Studio Art Application (taught at BHS)


Spectator (Newspaper) Staff Application


Yearbook Staff Application


Diversity Council Application


Student Leadership Application
Oakland Schools Technical Campus (OSTC)
OSTC

(Oakland Schools Technical Campus)

OSTC Southeast Campus (Royal Oak)


OSTC Enrollment Application


OSTC Program Brochure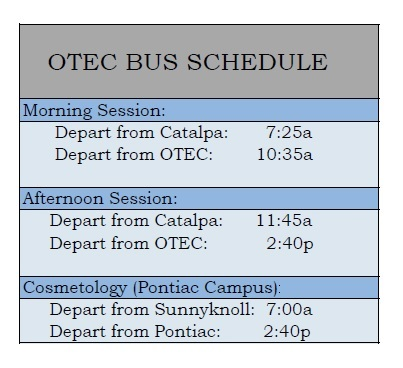 Center for Advanced Studies in the Arts (CASA)
CASA (Center for Advanced Studies for the Arts)
CASA information
CASA Open House on March 5, 2020 from 6:30 to 8:00 PM


CASA website


CASA Course Catalog 2019-2020
Applying to CASA
You Must Complete Both paper AND Online Applications

CASA paper application 2019-2020


CASA online application 2019-2020


Directions to complete CASA online application 2019-2020
Dual Enrollment & Early College Information
Dual Enrollment & Early College Information
Dual Enrollment

BHS Dual Enrollment information *Must complete and submit form on page 3.


Oakland Community College Dual Enrollment Information Page
Early College programs
Oakland ACE Early College
Oakland ACE is an early college program for students enrolled at participating Oakland County high schools.
To be eligible to apply for the ACE Program, students must:
Be a current 10th grade student in a participating high school
Have a high school GPA of 2.0, or higher, with all 9th and 10th grade Michigan Merit Curriculum requirements completed
Earn qualifying scores on Reading and Writing placement tests administered during the application process.
OSTC Early College
Oakland Technical Early College is a rigorous three-year program offering high school students an early start in post-secondary training to better prepare them for high-skill, high-demand and high-wage careers.
During the 11th and 12th grades, students take high school requirements, an OSTC program and college courses that align with a technical degree. Students attend Oakland Community College full-time during an added 13th year, completing their high school diploma and potentially earning an associate degree.
The cost for college tuition and books are covered for participants in this program. Students and their families are responsible for transportation to Oakland Community College.
Additional Information on Specific Courses
Course Videos: Mathematics AP & Elective Courses
| | |
| --- | --- |
| AP Computer Science Principles | AP Statistics |
| AP Calculus AB | Money Matters |
| Computer Programming | AP Calculus BC |
Course Videos: Science AP & Elective Courses
| | |
| --- | --- |
| Robotics | AP Environmental Science |
| Honors Zoology | AP Physics |
| Environmental Science | Earth Systems |
| Forensic Science | Organic Chemistry |
| AP Chemistry | Honors Anatomy & Physiology |
| Physics | Astronomy |
| AP Biology | |
Course Videos: English AP & Elective Courses

African American Literature


AP Language and Composition


Writing for Publication (The Spectator)


Film Studies


Project Advance (in Conjunction with
Syracuse University)

AP Literature and Composition
Course Videos: Social Studies AP & Elective Courses
| | |
| --- | --- |
| Sociology | Psychology |
| AP Economics | AP Government |
| AP European History | AP World History |
| Vietnam Era History | Civil War History |
| Practical Law | |
Course Videos: Fine & Performing Arts Electives
| | |
| --- | --- |
| Orchestra | Choir |
| Band | Advanced Ceramics |
| AP Studio Art | |
Course Videos: Family Consumer Science Electives
| | |
| --- | --- |
| Food and Culture | Bake Shop |
| Family & Relationships | Diet & Nutrition |
Course Videos: Physical Education Electives
| | |
| --- | --- |
| Weight Training | Team Sports |
Course Videos: World Language Electives
| | |
| --- | --- |
| World Languages (French & Spanish) | |
Course Videos: Additional Elective Choices
| | |
| --- | --- |
| Diversity Council | Marketing Courses |
| Yearbook | Studies in Harry Potter |
| News & Broadcasting | Student Leadership |
| Experiential Education | |