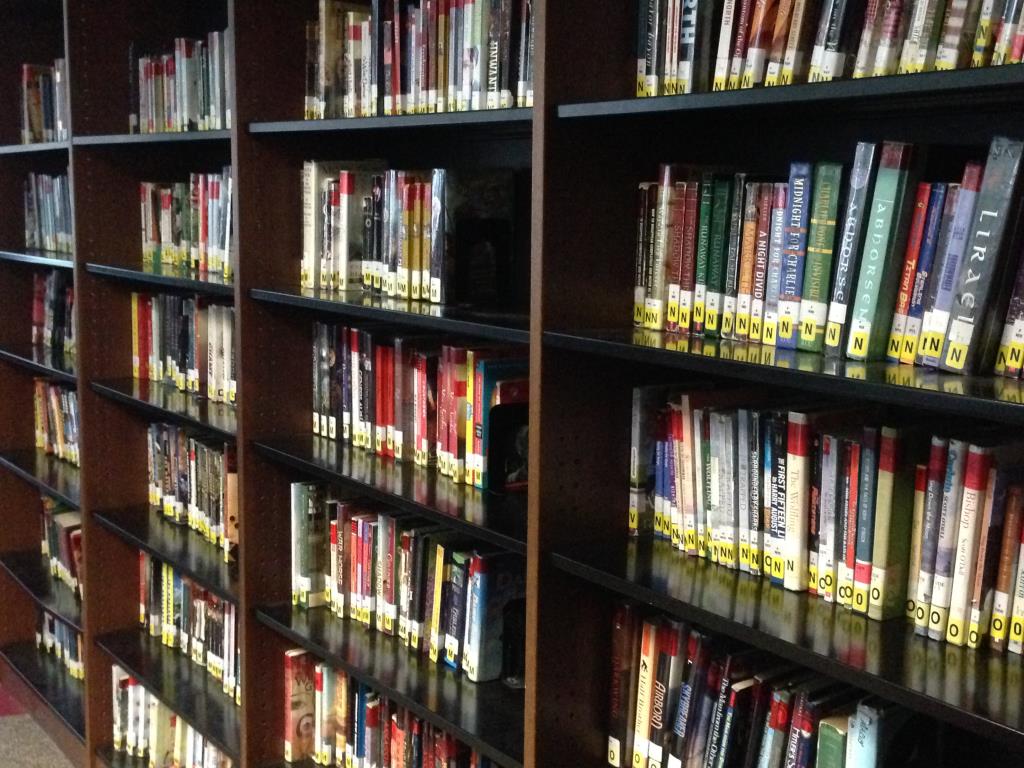 Book Talks : Recorded by Ms. Watson
Homework Help Links
Click on the links below for help with your homework.
Factmonster helps you find information about a variety of subjects ranging from weather facts to homework help to quizzes and games.
Jefferson Labs Science Education Site offers science and math homework help, video resources and educational games.
KhanAcademy offers video tutoring for math, science, economics, arts and humanities, computing, test prep and more.
Kidspoint includes book reviews, holiday information, self-quiz on books you read, homework help, program scrapbooks, an activity section and more.
New York Public Library's site includes many booklists and an easy-to-use design.
MeL Learning Express offers middle school and high school skills improvement in math, writing and grammar, reading comprehension, social studies, and vocabulary and spelling.
Time for Kids Magazine offers news articles about many topics including the country, the world and trends. Plus Time for Kids offers a homework help section.
Hours and Service
We encourage students to check out books using the Destiny Library Online Catalog or come to the media center for assistance from Mrs. Watson.
9:00 AM – 3:15 PM: Regular library services are offered by Ms. Watson, Library Media Specialist, during school hours. Students will come to the Media Center from class individually, in small groups, or with their classroom teacher for library services and instruction. The library media center is closed for lunch recess.
Research Help and Resources
Use the links below to conduct research or to write a research paper.
The CIA World Factbook provides information on the history, people, government, economy, geography, communications, transportation, military, and transnational issues for 267 world entities.
BibMe is a free bibliography generator
Citation Machine will create free MLA citations for your paper.
Encyclopedia Britannica Online offers research articles, multimedia resources and more.
Infoplease - A reference and learning site, combining the contents of an encyclopedia, a dictionary, an atlas and several almanacs loaded with statistics, facts, and historical records.
The Library of Congress in the largest library in the world, with millions of books, recordings, photographs, newspapers, maps and manuscripts.
Library Kids Page is a homework center with more than 500 sites, the Beverly Cleary Sculpture site and the Library Joke of the Month (usually a groaner),
Michigan eLibrary (MeL) provides all Michigan residents with free access to online full-text articles, full-text books, digital images, and other valuable research information at any time via the Internet. Databases recommended for student research are:
MeL Kids offers resources and educational interests for students k-8.
Merriam-Webster Dictionary - Aside from the wonderful access to the dictionary, this site offers words games and a word for the day.
MLA Formatting Guide - Create a Works Cited list for your research from Purdue Owl.
The Purdue Writing Lab offers free resources for writing and teaching writing including grammar, punctuation, research and more.
Smart History covers the history of art and enriches the social studies curriculum with information sorted by essays, cultures and themes.
Resources for Parents
Middle School Book Lists
Young Adults and Teens Book List compiled by the American Library Association
School Library Journal Tween Book List
Library Catalog
Destiny Library is our school library catalog, sign in to view your account, place a hold, create lists, make recommendations, checkout/download digital books.
Common Sense Media
Common Sense Media helps families make smart media choices. We offer the largest, most trusted library of independent age-based and educational ratings and reviews for movies, games, apps, TV shows, websites, books, and music.
Watson's Research Lessons