Through the Career Center, students are able to access information about post secondary opportunities, including college, apprenticeships, employment, and training programs.
Please contact our Career Center Coordinator, Sheri Sienkiewicz, with any questions.
Xello - Career Research & Planning tool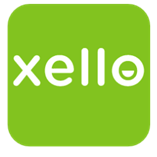 Xello is here!
Career Research and Preparation online resource for students!
To log-in, simply use your BRK email and password.
Registering for College Visits at BHS
Registering for College Visits (for Juniors and Seniors)
Meeting the college admissions representative for a school you are interested in applying to can be very helpful during the application process. Especially if a school visiting is one of your first choices, introducing yourself to the representative can go a long way!
Juniors and Seniors interested in meeting with college representatives who are presenting at BHS must sign up for the visits one day in advance in Naviance.
To sign up for a college visit in Naviance, a student should:
Sign into Naviance Student
Go to "Colleges" tab
Scroll down to "College Visits"
Find school by clicking "Show More" and then "Register "
Can't log-in to your Naviance Student Account? Please email Mrs. Sienkiewicz in the Career Center directly to sign-up.