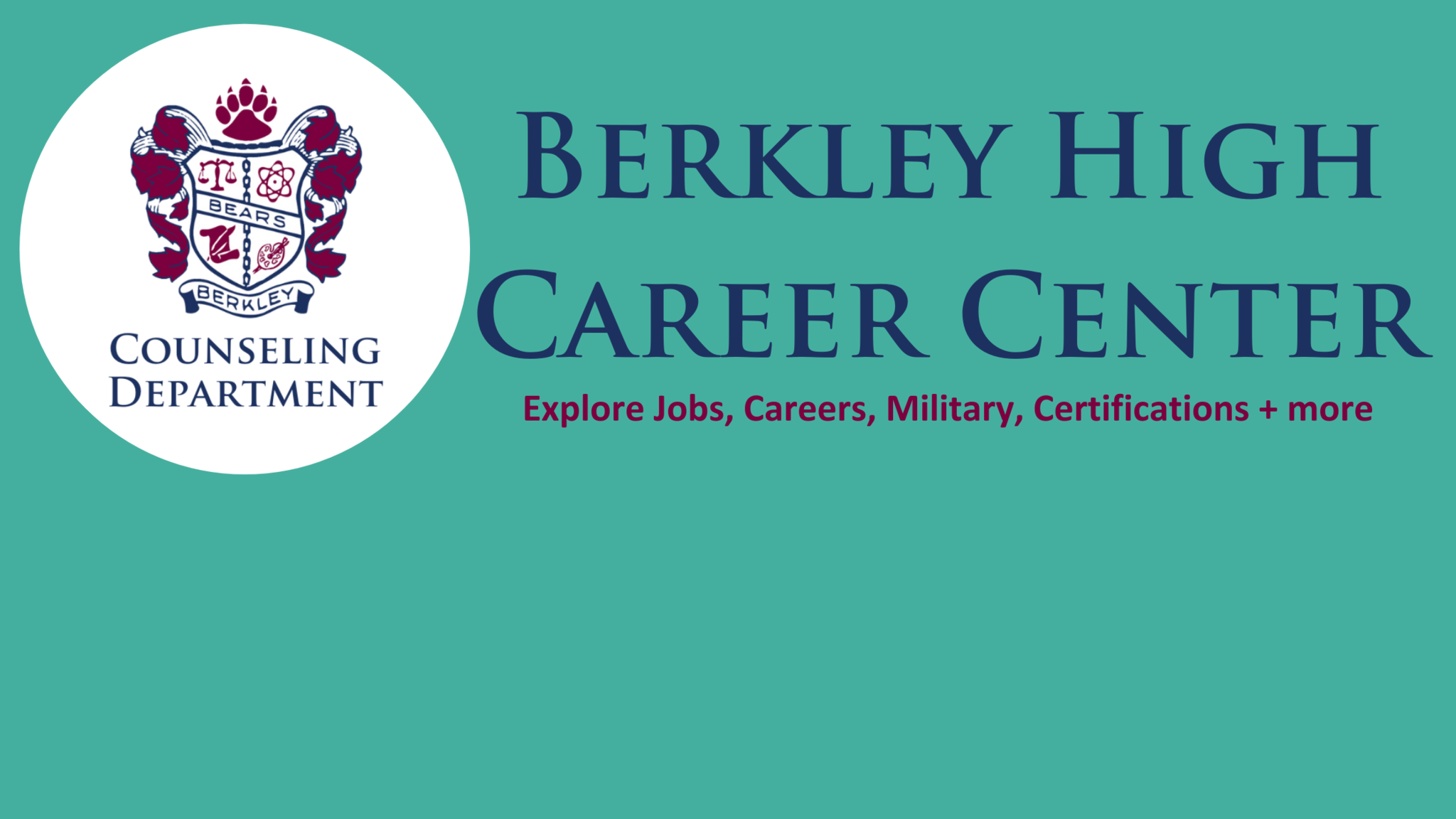 Any employer, trade school, military branch, or apprenticeship interested in scheduling a visit at Berkley HS or having info publicized in our newsletter, please contact Christina Belsky via email.
Career Exploration Resources
Michigan's Hot 50 Jobs Outlook!
SE Michigan Career Outlook thru 2028
O*NET OnLine
Michigan Talent Pathfinder



Check out videos from actual professionals in lots of career fields! (Sign-in with Google and select BRK account)
Upcoming BHS Counseling Dates & Events!
BHS Counseling Department Staff