Through the Career Center, students are able to access information about post secondary opportunities, including college, apprenticeships, employment, and training programs.
Please contact our Career Center Coordinator, Sheri Sienkiewicz, with any questions.
Xello - Career Research & Planning tool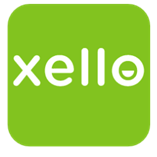 Xello is here!
Career Research and Preparation online resource for students!
To log-in, simply use your BRK email and password.