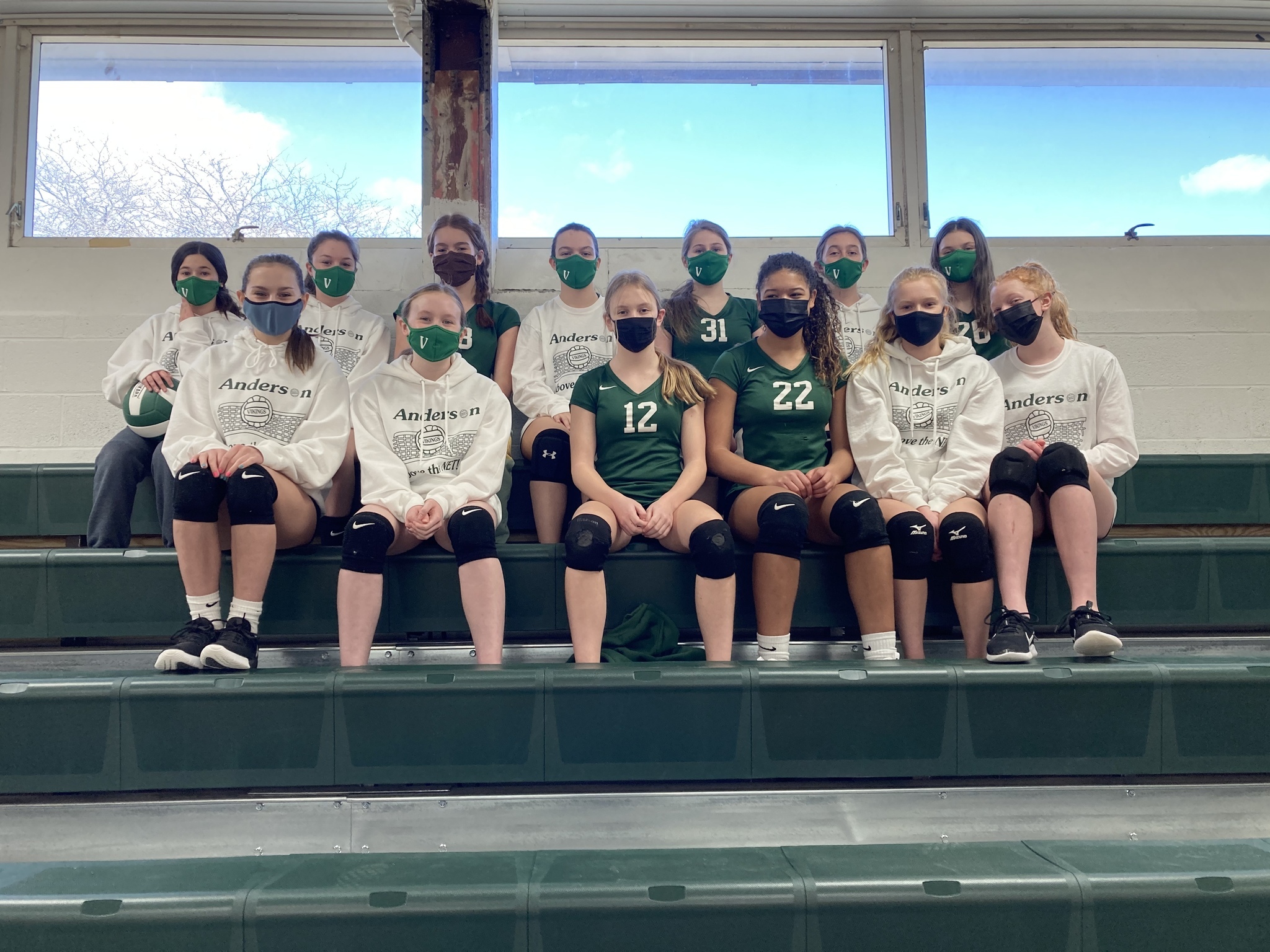 Anderson Athletics - Home of the Vikings
Assistant Principal / Athletic Director: Jim Cowdrey
Phone: 248-928-4925
All students participating in AMS sports during the 2021-2022 school year must have a completed health physical dated after April 15, 2021, and also the Athletic Resource Fee Agreement with full payment before starting tryouts.
Please always contact your child's coach for the most up-to-date information!
All forms are located in the main AMS office or on the BHS or AMS website under Athletics.

Athletic Resource Form


MHSAA Physical


Concussion Info. & Form
Volunteering, Volunteer Driving & Chaperone Responsibilities
Parents are encourage to volunteer in classrooms, chaperone field trips, and be a volunteer driver. In order to volunteer, all parents volunteering in the classroom or during school sponsored functions or field trip must complete the Volunteer Release Form prior to any activities. Parents driving or chaperoning a field trip must have the Volunteer Driver Form and Chaperone Responsibility Form completed in addition to the Volunteer Release Form.
All forms can be found on the District Volunteer/Chaperone page.
FALL SPORTS
Information on Fall Sports will be posted as it is available
Fall Sports Include:
Girls Tennis
Cross Country
Football
Girls Basketball
WINTER ONE SPORTS
Winter One Sports Include
Boys Basketball
Berkley M.S. Swim
WINTER TWO SPORTS
Winter Two Sports Include:
SPRING SPORTS
Spring Sport Available:
Co-ed track and field
Boys tennis
Typically practices begins the first week of April. Stay tuned for more info.
SKI AND SNOWBOARD CLUB
BERKLEY SKI AND SNOWBOARD CLUB 2020-21
BERKLEY SKI AND SNOWBOARD CLUB 2021
Ski and Snowboard Club is open to Berkley High School and Middle School students. The big change this year is that we must limit the club to 25 students per bus. I currently have 4 busses. Applicants will be signed up on a first come first serve basis. All applications and fees must be dropped off at AMS.
We will plan to ski on the following dates:

January 8, 15 (11:30), 22, 29
February 5, 12 (11:30)

The bus from BHS leaves promptly at 3:45 pm, middle school busses leave at 3:30 pm. All busses leave Mt. Holly at 9:00 am sharp. Please pick your student up from their school no later than 10:00 am.
Dates may change due to weather conditions. If Berkley Schools is cancelled, ski club will be cancelled as well. Additionally, if Holly Schools are closed ski club may be cancelled as well.
Unfortunately, no membership fees or bus fees will be refunded.
Student must ride the ski club bus in order to buy a discounted lift ticket. If a parent is picking up their own student from Mt. Holly please make arrangement with the sponsor prior to pick up. Students may only ride home with their own parent unless arranged thru the sponsor.
We ski on a student lift ticket (discount price), therefore, we must comply with the Ski School Patch Program.
2021 Fees

ONE TIME FEES

Bus fees $138
$160 due at registration. Must be turned into AMS main office, all checks payable to Anderson Middle School.
Membership Card $22

WEEKLY FEES

Weekly lift ticket $22
Rental equipment $22
Additional ski lesson $11
Snowboard lesson $22
Lesson patch $2.50
Weekly fees must be paid on the bus, checks payable to Mt. Holly

Members must fill out registration form and rental agreement (serves as a waiver for Mt. Holly)
Students must be responsible for their own gear, use the free ski and snowboard check.
Contact Jim Cowdrey at 248-928-4925 and sign up for Remind 101 by sending a text to 81010 with this message @jcowdre. I will use remind to communicate with you.