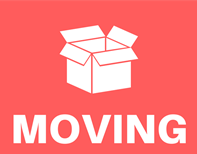 Administrative Offices Have A New Home
The Administrative Offices are now located at 14501 Talbot, Oak Park, MI 48237.
HighScope Curriculum
Building Blocks use the HighScope Curriculum that emphasizes adult-child interaction, a carefully designed learning environment, and a plan-do-review process that strengthens initiative and self-reliance in children and young people.
Tyndall Receives Accreditation
Tyndall Center received National Accreditation from the National Accreditation Commission (NAC) for Early Childcare and Education Program in 2016.
News & Announcements
The 2019-2020 morning preschool classes will begin accepting applications the week of May 13th. The Sunshine Club (Tuesday and Thursday) and Ready K (Monday, Wednesday and Friday) class will meet 8:30am until noon on their scheduled days. Applications will be available to download soon, check back for updates. Contact the Building Blocks office for more information at 248-837-8900.
Welcome to Building Blocks!
Berkley Building Blocks serves students ages 6 weeks - 5 years.
Hours: 7 am - 6 pm
Main number: 248-837-8900
Fax number: 248-546-9238
14700 W. Lincoln, Oak Park MI, 48237
Building Blocks Calendar
Building Blocks Calendar

‹

April

2019

›

S
M
T
W
T
F
S
1
2
3
4
5
6
7
8

Apr 8

7:00 PM to 8:00 PM

Board of Education Study Session/Regular Meeting

Location:

Administrative Building

9

Apr 9

7:00 PM to 8:00 PM

Music Staff Recital Concert

10

Apr 10

8:30 AM to 9:30 AM

Berkley Building Blocks Policy Committee

Calendar:

Building Blocks

7:00 PM to 8:00 PM

11

Apr 11

5:00 PM to 6:00 PM

Berkley Building Blocks GSRP/Head Start Family Fun Night

Calendar:

Building Blocks

12

Apr 12

Elementary Schools/NIS PYP - Full Day

Grades 6-12/NIS MYP: 1/2 Day Students-1/2 Day Records

13
14
15

Apr 15

7:00 PM to 8:00 PM

Berkley-Huntington Woods Youth Assistance Youth Recognition Ceremony

Location:

BHS Collaborative Center

16
17

Apr 17

7:00 PM to 8:00 PM

Junior String Extravaganza, Grs 5/6

18

Apr 18

1/2 Day Students - 1/2 Day Teacher PD

19
20
21
22

Apr 22

Berkley Building Blocks Book Fair

Calendar:

Building Blocks

23

Apr 23

Berkley Building Blocks Book Fair

Calendar:

Building Blocks

7:00 PM to 8:00 PM

PTSA Council Mtg

Location:

Administrative Building

24

Apr 24

Berkley Building Blocks Book Fair

Calendar:

Building Blocks

8:30 AM to 9:30 AM

Berkley Building Blocks Coffee Connections

Calendar:

Building Blocks

25

Apr 25

7:00 AM to 8:00 AM

Berkley Building Blocks Book Fair

Calendar:

Building Blocks

26

Apr 26

Berkley Building Blocks - Book Fair

Calendar:

Building Blocks

5:00 PM to 10:00 PM

27
28
29

Apr 29

5:00 PM to 8:00 PM

4th Grade Instrument Fitting Night

30

Apr 30

7:30 AM to 8:30 AM

Berkley Building Blocks - Muffins with Moms

Calendar:

Building Blocks