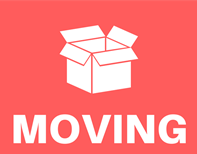 Administrative Offices Have A New Home
The Administrative Offices are now located at 14501 Talbot, Oak Park, MI 48237.
Best Community for Music Education
Berkley Schools was named a 2018 Best Community for Music Education for the 7th year in a row!
HighScope Curriculum
Building Blocks use the HighScope Curriculum that emphasizes adult-child interaction, a carefully designed learning environment, and a plan-do-review process that strengthens initiative and self-reliance in children and young people.
Tyndall Receives Accreditation
Tyndall Center received National Accreditation from the National Accreditation Commission (NAC) for Early Childcare and Education Program in 2016.
News & Announcements
Join Berkley Building Blocks for our Grand Opening celebration. Ribbon Cutting & Open House are open to the public on Tuesday, November 13 at 6 pm. Meet near the main office entrance. We can't wait to celebrate our new space with you! Read more on our Open House flyer.
Welcome to Building Blocks!
Berkley Building Blocks serves students ages 6 weeks - 5 years.
Hours: 7 am - 6 pm
Main number: 248-837-8900
Fax number: 248-546-9238
14700 W. Lincoln, Oak Park MI, 48237
Building Blocks Calendar
Building Blocks Calendar

‹

February

2019

›

S
M
T
W
T
F
S
1

Feb 1

9:00 AM to 4:00 PM

Kindergarten Registration for Fall 2019

Location:

Administrative Building

2

Feb 2

6:00 PM to 10:00 PM

BEF Off to the Races

Location:

Club Venetian, Madison Heights

3
4

Feb 4

9:00 AM to 4:00 PM

Kindergarten Registration for Fall 2019

Location:

Administrative Building

7:00 PM to 8:00 PM

Board of Education Study Session

Location:

Administrative Building

5

Feb 5

12:00 PM to 7:00 PM

Kindergarten Registration for Fall 2019

Location:

Administrative Building

6

Feb 6

9:00 AM to 4:00 PM

Kindergarten Registration for Fall 2019

Location:

Administrative Building

7

Feb 7

12:00 PM to 7:00 PM

Kindergarten Registration for Fall 2019

Location:

Administrative Building

8

Feb 8

9:00 AM to 4:00 PM

Kindergarten Registration for Fall 2019

Location:

Administrative Building

9
10
11

Feb 11

7:00 PM to 8:00 PM

Board of Education Regular Meeting

Location:

Administrative Building

12
13

Feb 13

8:30 AM to 9:30 AM

Berkley Building Blocks Policy Committee

Calendar:

Building Blocks

14
15

Feb 15

1/2 Day Students - 1/2 Day Teacher PD

16
17
18

Feb 18

Mid-Winter Break - No School

19

Feb 19

Mid-Winter Break - No School

20
21
22
23
24
25
26

Feb 26

7:00 PM to 8:00 PM

27

Feb 27

8:00 AM to 9:00 AM

8:30 AM to 9:30 AM

Berkley Building Blocks - Coffee Connections

Location:

Avery Center Building

Calendar:

Building Blocks

28