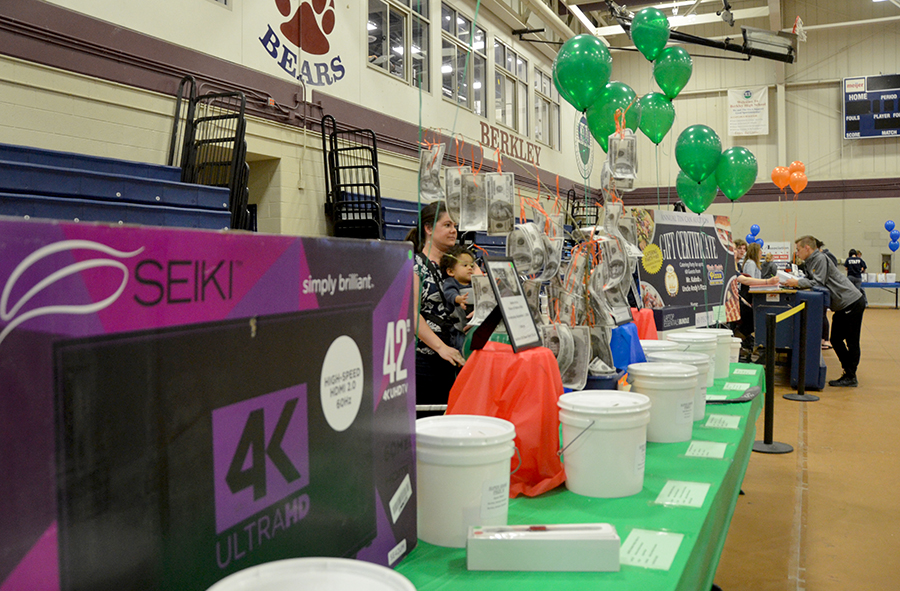 22nd Annual Berkley Bear Athletic Boosters Tin Can Auction
Now online throughout the school year.
The Tin Can Auction is an exciting evening of family fun. Participants purchase 25 cent, $1.00 and $5.00 tickets for a chance to win over 400 prizes. There is no limit to the amount of tickets you can purchase. All of the prizes have been donated to support the 21 Berkley High School athletic teams.

This event is the Berkley Bear Athletic Booster's most important and largest fundraiser. It provides essential support for our entire athletic program and the best part is all the money raised goes right back to the athletes. Every team receives 75% of the money raised from the items they donate for the auction. The remaining 25% goes to the Berkley Bear Athletic Boosters to support our teams.

The Berkley Bear Athletic Boosters provide support for our teams and provide funding for baseline concussion testing for our athletes, invitational fees, state finals expenses, equipment and uniforms, district and league championship patches, MVP and MIP trophies, varsity letters and numbers, Warren/Jarvis Scholarship Award, coaches recognition dinner and more.

You can support the Tin Can Auction and our athletic teams!
Donate cash for teams to purchase big prizes
Donate an item you've purchased or ask your favorite business to donate
Ideas for great items include themed gift baskets, gift cards, electronics, tickets to sporting events or area attractions, or autographed items
Items must be new and have a minimum value of $25.00
Volunteer
Become a parent volunteer for your child's team and help collect and solicit auction items
Devote one, two or more hours to help before, during or after the auction.
Spread the word-tell your family, friends and neighbors to attend
Donated items help our teams raise money and they need your support. The more items a team collects, the more money they can raise.

If you have questions or would like to volunteer, contact Libby Held at (248) 722-4856.