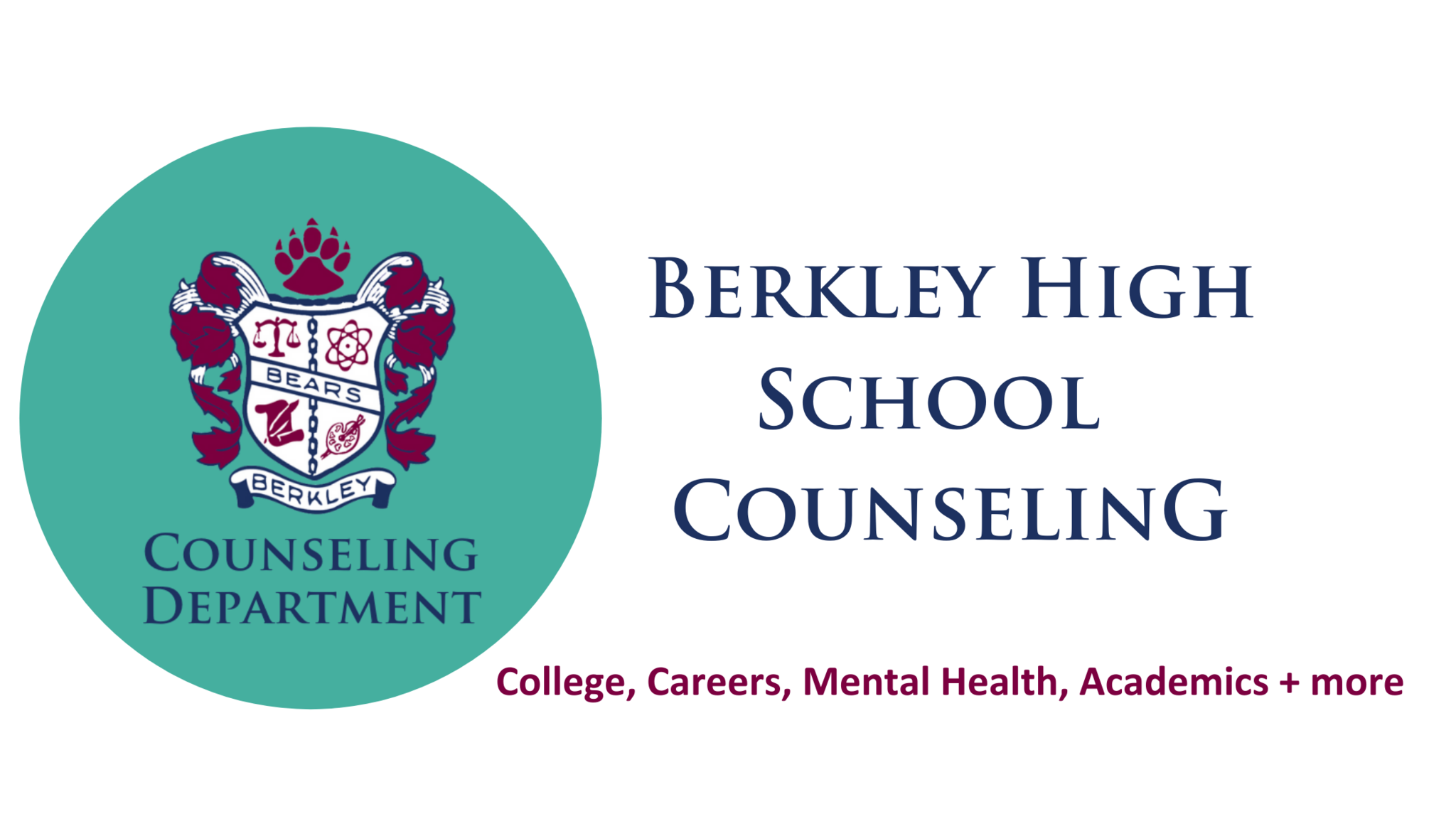 Meeting with your Counselor
How I do see my Counselor?
BHS counselors are meeting with students by appointment only (unless it is an emergency). Please see the links below to schedule an appointment.
Schedule an appointment with Mrs. Sloan (last names A-D)
Schedule an appointment with Mrs. Weiss (last names E-K)
Schedule an appointment with Ms. Drinkard (last names L-R)
Schedule an appointment with Mrs. Tye (last names S-Z)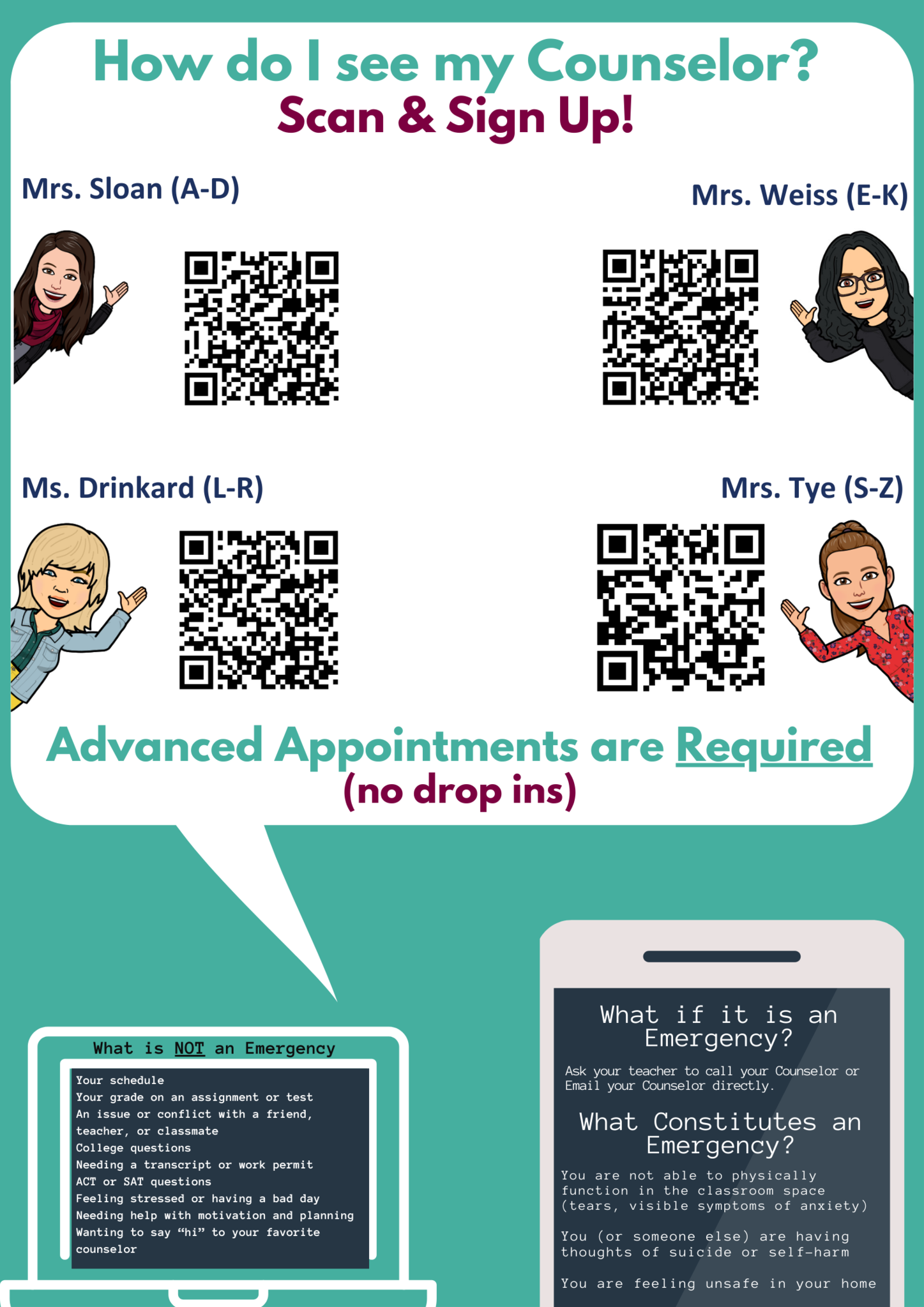 Late AP Exam Registration Deadline is February 16th
Late AP Exam Registration Deadline is February 16th - Register here
If you would like to register LATE for an AP Exam, please complete this form for AP LATE Exam(s) registration by February 16th.
Your LATE registration isn't final until payment has been received!
You will be registering AND taking your AP Exam on the LATE Testing Day in May. The LATE Testing Schedule can be found here.
Exam Cost:
The cost is $200 per exam or $140 per exam if you qualify for free|reduced lunch (this includes the $100 per exam late registration fee).
If you register and decide not to take the exam, you must notify BHS. You may be able to receive a partial refund.
Two Ways to Pay for Exam:
1) Online payment can be made via your parent|guardian MiStar PARENT Portal.
There is a non-refundable convenience fee associated with online payment.
The charge will NOT automatically show up in MiStar.
Click "Accounts/SBA" & select "LATE AP Exams" from the drop down menu and enter the cost of the exams.
2) Payment will also be accepted via cash or check payment (payable to "BHS") at Berkley High School Student Services Center between 8:00 AM-3:30 PM on school days.
Join AP Course in College Board Account:
In addition to submitting this registration form, you need to make sure that you join the online AP course(s) through your College Board account with the join code(s) provided by your AP teacher(s).
You do not need to register for exams in your College Board account.
BHS Student Ambassador Program
Become a BHS Student Ambassador!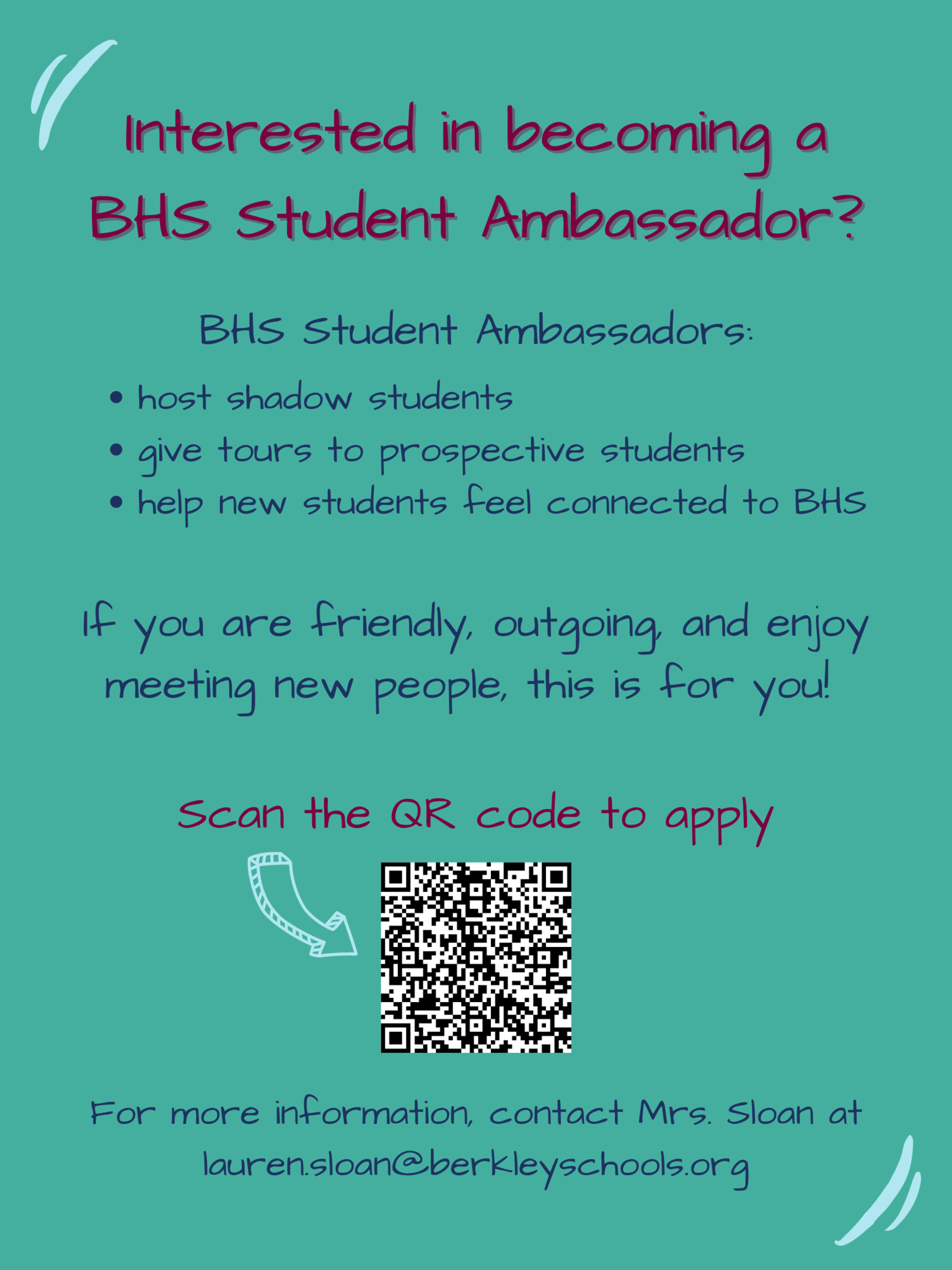 Berkley High School Transcript

Berkley High School has partnered with Parchment

to order and send students and alumni transcripts securely. Parchment

requests are filled within 2-3 business days.
Graduates from the Class of 2005 and earlier:
Pease contact Berkley High School Registrar, Lesli Wyatt directly at lesli.wyatt@berkleyschools.org or (248) 837-8141.
Berkley Digital Food Bank
Since 2018, the Berk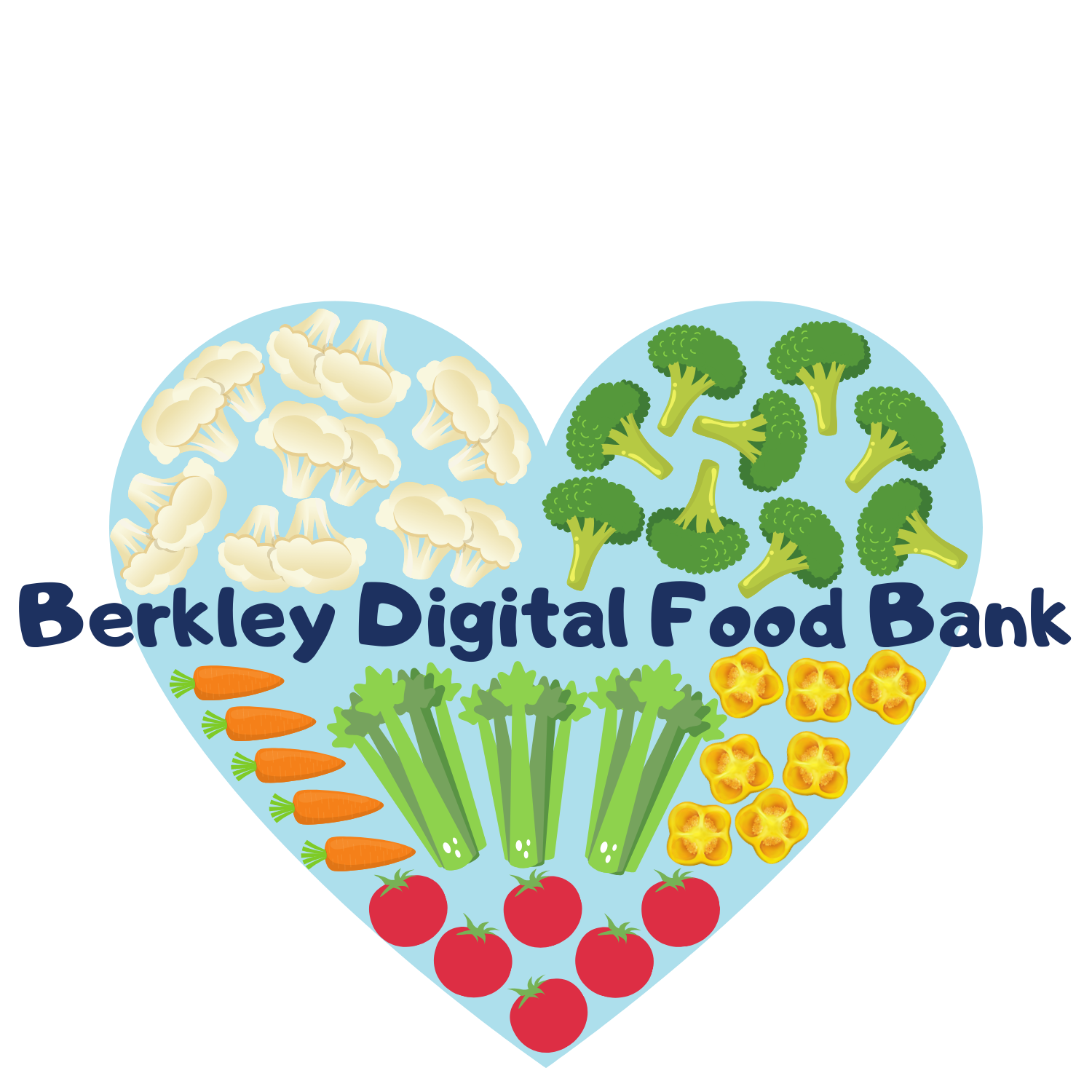 ley Digital Food Bank has been accepting donations from members of the community and beyond.
With those generous donations, we purchase gift cards redeemable for food and groceries. Berkley High School Counselors then discreetly distribute these gift cards to identified students and families needing support.
Without community support, however, the Berkley Digital Food Bank could not be possible. Your generous donations provide us with the continual funds that help our District families in their time of need.
Please clickhere to donate to the Berkley Digital Food Bank. Thank you for your support!
Community Service is not required to graduate from Berkley High School
Current seniors who submit 75 community service hours or more by March of their senior year will receive a Community Service cord to wear at graduation.
Students may keep track of their hours, in whatever manner they choose. BHS Counseling Department has created this log, should students wish to use it. Documentation must include: the service activity, activity date, amount of hours, and signature of volunteer supervisor verifying the hours were performed.
Note: BHS Counselors will collect Community Service logs in March of their senior year. Students are responsible for maintaining the logs until that time.