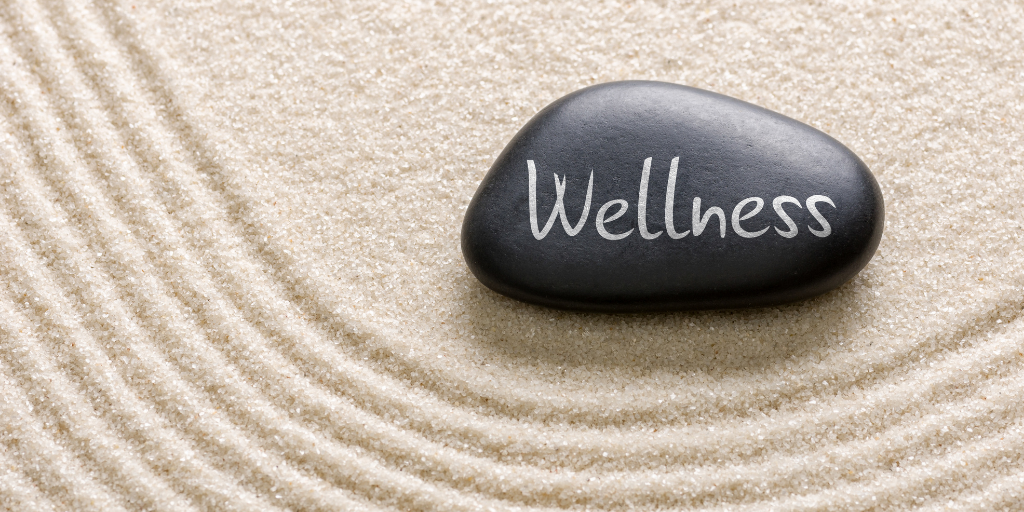 Berkley Schools Emotional Support
& Wellness Resources
Hotlines
Call 911 if you or the person you are helping is in immediate danger
24-hour Suicide Prevention Lifeline: 800-273-8255 (TALK) or text "TALK" to 741741
24-hour Domestic Violence Hotline: 1-800-799-7233 (SAFE)
24-hour Michigan Mental Health Hotline: 1-888-535-6136
24-hour New Oakland Family Centers Crisis Line: 877-800-1650
24-hour Oakland Community Health Network & Common Ground Emergency Assessment & Eligibility Helpline 800-231-1127
Community Resources
The following community resources are listed below.

Community Resource Guide - Early On Oakland
Oakland County knows that we are in this together, and help is always available. Please visit their website for resources related to food assistance, senior services, health, mental health, LGBTQ resources, household & utilities, legal, safety, and worker & business.
211 is a free, confidential referral and information helpline and website that connects people of all ages and from all communities to the essential health and human services they need, 24 hours a day, seven days a week. A toll-free call to 211 connects you to a community resource specialist in your area who can put you in touch with local organizations that provide critical services that can improve—and save—lives.
You'll find information about:
supplemental food and nutrition programs

shelter and housing options and utilities assistance

emergency information and disaster relief

employment and education opportunities

services for veterans

health care, vaccination and health epidemic information

addiction prevention and rehabilitation programs

reentry help for ex-offenders

support groups for individuals with mental illnesses or special needs

a safe, confidential path out of physical and/or emotional domestic abuse
Call 211 and speak with a live, highly trained service professional in your area from any cell phone or landline. All calls are private and confidential.
MI Bridges is a streamlined and dynamic application for multiple programs. It can help you access more than 30,000 state and local services across the state.
Watch the following video to learn more.
Forgotten Harvest
If you're in need of food assistance, the Forgotten Harvest "Find Food" section of their website is a great resource. Visit their website, type in your zip code and find locations with food distribution near you.
Michigan Meet Up & Eat Up Program - Free Food for Children 18 and Under
The USDA allocated funds to resume the summer food program. Meals are free and available for all children 18 and under in the community. Please see the details below for the Berkley Schools meal distribution, and if you have a need for food, please come see our Food Service staff.
Berkley Schools WEEKLY MEAL PICK-UP SCHEDULE
Weekly pick-up will take place at Berkley High School every Wednesday from 3:30-5 pm. Weekly pick-up will be available for all virtual students. There are no questions asked during this pick-up time. Families will receive both a breakfast and lunch meal per child per day, for seven days a week (Each family will receive 14 meals per child per week). All in-person students may pick up a breakfast pack at the time time.
Nutrition
Meals will contain all required food components, including milk. Breakfast food will be served cold and lunch will have food packed to be reheated/cooked as necessary and will contain reheating/cooking instructions. Meals will need to be stored in a freezer or refrigerator. Most meals will contain wheat and dairy. If you have dietary restrictions or food allergy concerns, please contact Food Service Director LaVon Larson prior to coming to pick up meals. Ms. Larson can be reached at 248-837-8122.
Apply for Free/Reduced Meals
While this food distribution program is free to all children, all parents are still encouraged to complete an application for free or reduced meal benefits, if you think you may qualify. Once this program ends, it will be important for the free/reduced application to be completed for the next food plan. If you qualified last year for free or reduced meals you must apply every year. Last year's meal benefit status is effective for the first 30 days of school. To learn more about qualifications, please visit our Food Services webpage. The free and reduced meal applications are located in the MISTAR Back to School Packet and paper forms are available at the Anderson Middle School meal distribution location.
Please call the Food Service office at 248-837-8122 with any questions or concerns.
Job Seekers & Unemployment Assistance
Legal Assistance
Lakeshore Legal Aid: Lakeshore Legal Aid is a not-for-profit law firm providing a range of free civil legal services to people who are low income, seniors, and survivors of domestic violence and sexual assault in our communities.
Self Help Legal Assistance - Oakland County
Comprehensive Supports & Referrals for Outside Counseling/Support
Comprehensive Supports

Family Resources, Supports, and Aid Available in Oakland County
Referrals for Outside Counseling/Support
Please understand this list is intended for you as a reference. It is not specifically recommending or endorsing any one particular person or agency.
Counseling Services
Perspectives of Troy (Child and adult services, individual and group therapy):

248-244-8644

Oakland Family Services (Variety of services including child and adult services, chemical dependency treatment)

Works on a sliding fee scale.

Berkley: 248-544-4004
Michigan Family Institute (Focuses on child and family therapy. Has great resources for parents) Southfield: 248-593-4784
Relationship Institute (Focuses on the relationships in our lives and how to make them better, works with parents/children) Royal Oak: 248-546-0407
Maple Clinic (Wide variety of child, adolescent, and adult services. Has psychiatrist on staff) 2075 W. Big Beaver Road, Troy, Michigan 48084: 248-646-6659
Murray Center: 29500 Southfield Rd Ste 100, Southfield, MI 48076. 248-765-1795, email the Murray Center
Easter Seals (Adult and child services, access to county supports),

Southfield office, (248) 483-7804

Judson Center (Mental Health and Autism Support). Royal Oak: (248) 549-4339
Wayne State School of Social Work Caregiver Helpline: counseling, resources and referrals to individuals caring for an older adult. This hotline service is free, completely confidential, and available 40 hours a week through December 30, 2020.
Pediatric Neurologist
Michigan Institute for Neurological Disorders (MIND) Clinic,

28595 Orchard Lake Road Ste. 200, Farmington Hills, MI: 248-553-0010

Children's Hospital of MI Department of Neurology,

3901 Beaubien, Detroit, MI: 313-745-5785

Henry Ford Hospital,

2799 W. Grand Boulevard, Detroit, MI: 800-436-7939

Henry Ford West Bloomfield,

6777 W. Maple Rd., West Bloomfield, MI: 800-436-7939

Beaumont Pediatric Neurology Center,

3533 W. 13 Mile Rd., Ste. N120, Royal Oak, MI: 248-551-7370
Social Skills
Beaumont Center for Human Development,

Southfield: 248-691-4744

Kauffman Center,

West Bloomfield:

248-737-3430

Kids Empowered,

Troy: 248-757-0912 or email Kids Empowered

Perspectives of Troy:

248-244-8644
Emergency Mental Health/Suicide Evaluations for Children and Adults
Common Ground Sanctuary:

Resource and Crisis Center

248-451-2600

Oakland Family Services:

Berkley, 248-858-7766

N

ew Oakland Crisis Team:

248-855-1540
A

DHD
Children and Adults with Attention-Deficit/Hyperactivity Disorder (CHADD), Birmingham, MI: 248-988-6716
LGBTQ Support/Resources
Affirmations, Ferndale: 248-398-7105
Grief Counseling
Perspectives of Troy (adult and youth grief services):

248-244-8644

Sandcastles: Henry Ford (pediatric and adult support)
Things to consider when selecting a mental health provider
Payment method. Do they accept your insurance? If not, call your insurance company. At times, if your primary care doctor makes a referral in writing, insurance will often cover some if not all of the cost (minus the deductible). Also, many places are waiving deductibles for teletherapy for the remainder of 2020. Check with your insurance company.

What is the wait time for an appointment?

If your child is the client, what kind of input/communication will you as the parent have with the therapist? Will there be a joint session?

Is there a psychiatrist on staff if medication is deemed necessary and agreed upon as the best course of treatment?

Remember, it takes time to build a relationship and trust with someone. Therapists need to ask tough questions.