June 13, 2022
Norup Principal Newsletter 6/13/22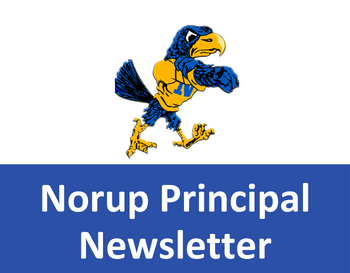 Dear Norup Families:
Here is the latest version of the Norup Principal Weekly Newsletter. Although there are only three days left of school this year, there will be two more newsletters after this.
Thank you all for choosing Norup and for all you have done to make it a great year for everyone. Stay cool out there!