August 9, 2022
Norup Principal Weekly Newsletter - 8/9/2022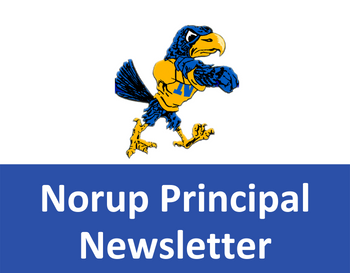 Dear Norup parents:
Attached is the first newsletter for the 2022-23 school year. While I'm sure thoughts are returning to getting ready for school and what not, I hope you are all taking the time to enjoy being with your families during this very warm summer.
For families new to Norup, each week a newsletter will come from me via email. This will give you important information on what to expect from a schoolwide level each and every week.
Thank you all for choosing Norup and have a great week. See you soon!