August 22, 2022
Norup Principal Weekly Newsletter 8/22/22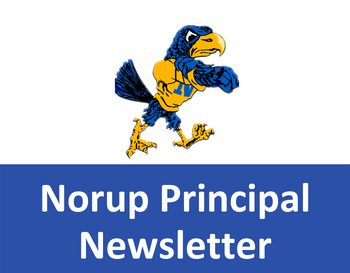 Dear Norup Families:
Here is the link for this week's newsletter. I am planning on sending these out on Sunday evening from now on. If you don't get it Sunday during the year, then it as because I had a busy weekend personally. However, I'm planning for Sunday publications moving forward.
For those of you who are still getting these even though your child is not attending this year, we will be dropping non-returning students as records requests come in. My apologies in the meantime.
As always, thank you for choosing Norup. We appreciate you. Have a great week and we look forward to seeing everyone next week.