January 17, 2023
Educator Awards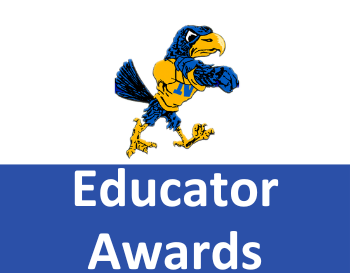 PTSA Founders Day Awards and Oakland County Teacher of the Year Nominations
Dear Norup community
Each year at this time, we have a couple different staff recognitions that come up. Here is information on both and how you can participate.
FOUNDERS DAY
The Founders Day awards are sponsored through our district's PTSA council. Parents and staff members can vote via this Google Form and voting is completed on January 30. An elementary teacher of the year, a middle school teacher of the year, and a support staff person of the year are all selected and recognized at Founders Day on February 28. The voting form is now available for those who wish to vote. We would also be looking for folks who would be willing to write a letter of support for those individuals who would be selected.
OAKLAND SCHOOLS TEACHER OF THE YEAR AWARDS
The second set of awards is for our Oakland County teacher of the year nominees. Each administrative team in the district nominates a teacher (we get one for middle and one for elementary). The district then selects from each school's nominees for one to move forward for the Oakland County level awards. These nominees are selected by our administration. Ms. Eickemeyer and I are nominating the following two staff members for Norup's Oakland County Teacher of the Year Awards:
Elementary => KRISTI METZ (ELL Teacher)
Middle School => CAROLE HOSTE (Band teacher)
Please let me know if you would be willing to write a letter of support for Kristi or Carole. Congratulations to both and we look forward to recognizing their excellence to our school.