May 1, 2023
Norup and BHS Students Attend MI Construction Career Day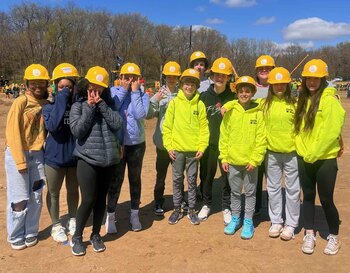 Norup and BHS Students Attend MI Construction Career Day
On April 26, 2023, a group of students from Norup International School and Berkley High School attended the Michigan Construction Career Day. This event was held at the Operating Engineer Local 324 Construction Career Center in Howell, MI.
Throughout the day, students had the chance to meet with representatives from colleges, universities, trade schools and apprenticeship programs to learn about the different opportunities available to them after high school. They were able to ask questions, gain insights into the industry and understand what they could expect to earn while pursuing a career in construction.
A majority of the day was spent with hands-on experiences operating a variety of heavy machinery, sheet metal and masonry tools, and even VR welding and electrical training simulators. This trip was made possible by Norup Futures, a post-secondary exploration club that is dedicated to helping students explore different career paths and gain valuable experiences that will prepare them for life after high school.