May 7, 2023
Norup Principal Weekly Newsletter - 5/7/23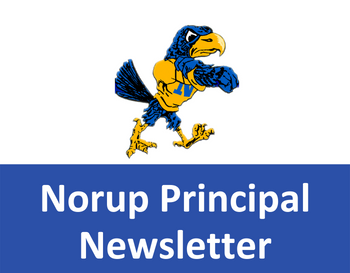 Dear Norup families:
Here is this week's newsletter for the week of May 7. I hope you all had a great week last week. I spent most of last week with our 8th graders on their excursion to Washington DC. I came home to a condo under mass construction FINALLY from our December flood.
This week is Teacher Appreciation Week around the country. Feel free to send a note of thanks to any teacher you appreciate! Thank you for your time and have a great week!