September 15, 2023
Updates from BHS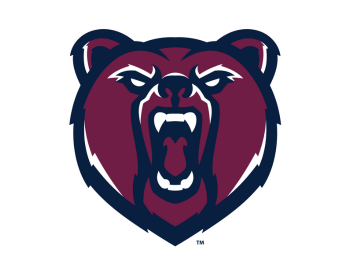 Dear Berkley High School community,
I hope that this message finds you well as we ease our way into the new school year.
Next week, we will be holding our first school safety drill for the 2023-24 school year on Monday, September 18 at the beginning of the day. Before I talk about that drill, however, I'd like to discuss some of the safety upgrades BHS has implemented in the past couple of years.
Upgraded our two-way radios.
Installed NightLock door security systems in every room.
Equipped each classroom with a Go-Bucket.
Tested all Emergency Call Buttons in every classroom.
Established a school rally point (La Salette church) and procedure for pickup in the event of an evacuation.
Updated school maps to name hallways, number exits and inform students of the locations of stairwells, fire extinguishers and AEDs.
Held yearly ALICE refreshers with all staff members.
Increased collaboration with Berkley Public Safety via walkthroughs, training, new officer introductions and regular meetings.
Hired a Student Resource Officer that is stationed at BHS.
Invested in Raptor Alert for emergency management.
Formed a School Safety Advisory Committee that is composed of various stakeholders (administration, paras, secretaries and teachers).
Sent representatives to join the District Safety Committee.
Require all staff and visitors to wear ID badges at all times in District buildings.
Designated reunification sites and trained staff on evacuation procedures.
Established quarterly meetings with each of the local public safety departments (Berkley Public Safety, Huntington Woods Public Safety & Oak Park Public Safety).
Put universal emergency bags in every classroom.
Updated school trauma kits and expanded the training of staff members in CPR, Narcan and Stop-the-Bleed.
Planned for future measures that, ultimately, keep our buildings safe for students.
With regards to next Monday's drill, I want to assure you that, like last year, this drill will be educational and informative in nature while remaining highly sensitive to the worries that students have about this topic. With that in mind, the drill will proceed as follows:
I will make a PA Announcement to talk about school safety and explain what the day will look like.
Students will watch a short, nonviolent ALICE instructional video in their classrooms. This video will teach them the basics of an ALICE response. Along with that video, teachers will be holding classroom discussions about the layout of their classrooms and how they pertain to ALICE.
Teachers will then go through a series of slides I created that cover the following topics:

ALICE Classroom Discussion
ALICE Building Discussion
How You Can Help
Next Steps
Q & A

Within this slide show, students will have the opportunity to learn about various ALICE protocols, see the specific applications to their classroom and get any questions answered as they pertain to school safety.
Throughout the day, teachers will continue to make sure students know where the nearest exits are in each specific classroom. They will also share any specific information regarding their room in addition to reassuring students and making sure that they are doing okay.
Again, I realize this is a lot to take in and will, therefore, offer the same advice that I will give kids on Monday: take a deep breath and know that everything will be okay. The staff of BHS will handle this drill with the utmost professionalism and sensitivity. Additionally, they will be here to support your kids every step of the way.
When I reflect upon student feedback each year, I can recall that the vast majority of them expressed the sentiment that "knowledge is power." Therefore, I know that the information we shared in the past was received well and embraced by the students. Additionally, staff often report that the students asked great questions, helped push our thinking and, ultimately, made it a very educational experience. We feel that this year will go just as well.
Before I conclude, I feel like there is one more point I feel is worth mentioning. Although this drill represents some of the procedural aspects of school safety, I think it's equally important to recognize the social emotional component. Our positive school culture, the relationships we've built with our students and the kindness we display to one another also contributes greatly to a safe school environment. The staff of BHS cares deeply about your children and will be supporting them both during and after this drill. Our hope is that, although difficult, this will be a beneficial experience for students.
As always, if you have any questions or concerns, please do not hesitate to contact me.
Take care,
Andy Meloche
Principal
P.S. Please strongly encourage your kids to be on time for the first hour on the day of Monday, September 18. We feel it will be most effective if the entire class is present for the entirety of the drill. Additionally, there will be a special session held at 11:00 AM in the LMC for morning OSTC students who will miss the drill. Please encourage them to stop in to receive the presentation. Thank you in advance for your support.