November 14, 2022
Norup Families Celebrate Multicultural Night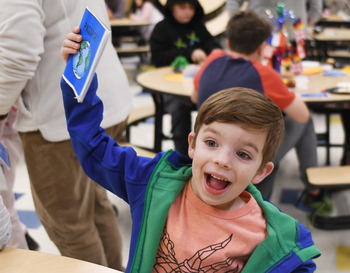 Norup Families Celebrate Multicultural Night
On November 10, Norup PTSA, in conjunction with the school's IB program, hosted a Multicultural Night. Students and families experienced food, games, and lessons from Norup families who are from different cultures by visiting stations around the school. Students earned stamps in a passport at each station.
Members of the Norup community prepared dishes from all over the world. Families sampled foods from Nigeria, Norway, France, India, Mexico and more. Dreidel and mancala stations were set up in the hallway. Students sampled Argentinian Mate Tea and Scottish Irn-Bru soft drink. Hungarian garments and Japanese origami were displayed in the media center.
Norup IB Coordinator, Samantha Morey, shared the importance of events like these. "Multicultural Night is an event that highlights the importance of developing global citizens. Families get the opportunity to share and learn about all the diverse cultures that make up our Norup community," she said.