September 3, 2023
Norup Principal Weekly Newsletter - 9/3/23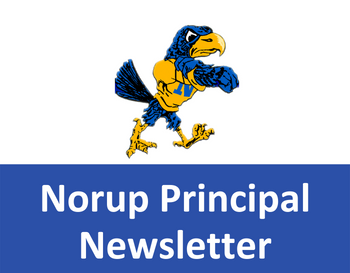 Dear Norup families:
Here is our newsletter for the week of September 3. I hope you are all enjoying the longer weekend (for those of you who get one). Some highlights for this week:
Picture Day Information
Middle School Curriculum Night information
7th/8th grade trips parent meetings
Wishing you all a great week ahead; thank you for being part of our Norup community.