September 8, 2023
Updates from BHS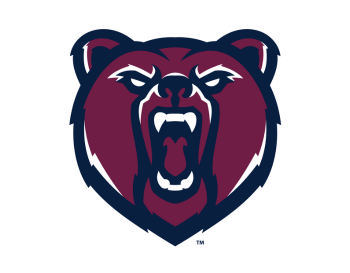 Corrected Version: My apologies everyone. Mr. Meloche stayed up and watched the Lions game last night which was ended a solid 2 hours past his normal bedtime. Meet the Teacher Night is next Wednesday, September 13. Please disregard the previous email and use this one. #isittheweekendyet?
Dear Berkley High School community,
I hope that your kids have settled into their routines as we complete the second week of school. I have a few quick items for which I wanted to touch base with you as we head into the weekend.
Meet the Teacher Night: This is just a quick reminder that Meet the Teacher Night will take place this Wednesday, September 13, starting at 6:45 PM. The evening begins in the Auditorium where I will give a brief welcome to all parents. At around 7:00 PM, I will send you off to your "1st Hour Class" where you will meet your child's teacher. Prior to that evening, it would be a good idea to log into MISTAR and take a quick screenshot of their schedule (with room numbers) so you can navigate your way around the building.

Here is the complete schedule for the night:

*Optional Guest Speakers - 5:30 PM (details below)*
Principal's Welcome - 6:45-7:00 PM (Auditorium)
1st Hour - 7:05-7:15 PM
2nd Hour - 7:20-7:30 PM
3rd Hour - 7:35-7:45 PM
4th Hour - 7:50-8:00 PM
5th Hour - 8:05-8:15 PM
6th Hour - 8:20-8:30 PM

The purpose of the evening is to:

Meet your child's teacher and put a face to the name.
Get a brief overview of each class, including:

Expectations
Policies
General topics covered
Best contact method

Learn how to best support your child in each class.
Guest Speakers: We are excited to present parents and guardians with two guest speaker opportunities on the same evening as our Meet the Teacher Night (9/13). If you are free earlier in the evening, we'd love to have you attend. Both presentations are open to all parents and guardians and each will begin at 5:30 PM. Here is some more information regarding those guest speakers:

Topic: The Dark Side of Technology: A conversation with technology addiction expert and author Kevin Roberts

Speaker: Kevin Roberts, ADHD and Cyber Addiction Specialist
Location: The BHS LMC (2nd floor) starting at 5:30 PM

Topic: Power of Choice - Supporting Students with Alcohol and Vaping Prevention

Speakers: Joan Baert & Peggy Horton, Easter Seals Power of Choice Prevention Specialists
Location: The BHS College & Career Center (1st floor) starting at 5:30 PM
PTSA: I'm hopeful that everyone can take a moment to join the Berkley High School PTSA. You can easily do so by clicking this link. For more information regarding the PTSA, please view this flyer or stop at their table next Wednesday to see how you can support.

Michigan PTSA Reflections Program: We have an exciting opportunity for students this year to participate in the Michigan PTSA Reflections Program through our PTSA.

What is the Reflections program? The Reflections program is the National PTA's cornerstone art program and is a national competition. It was founded in 1969 and, since its founding, millions of students have participated in the program. The goal of the program is participation in and appreciation for the arts. The Reflections program provides students with an opportunity to express themselves creatively and receive positive recognition for original works of art.
Here's how Reflections works: Students create projects that are inspired by a central theme which, this year, is "I am hopeful because..." The competition is free to enter and students can create a project in as many of the categories as they want. All entries will be judged by the Berkley School District and up to four winners in each age range and category will be chosen. Those selections will then be sent on to the state level to be judged, with the potential to win and be selected for national judging. Here is a detailed Reflections Rules sheet that has information and links to entry forms.
As always, thank you for your support of Berkley High School and the work we do. We look forward to your membership in the PTSA and are excited to see you next week.
Have a great weekend!
Take care,
Andy Meloche
Principal