November 8, 2022
BEF Awards 22 Fall Innovation-Grants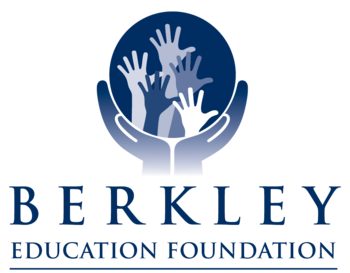 BEF Awards 22 Fall Innovation-Grants
Congratulations to the following Berkley Schools staff members for receiving a Fall 2022 Berkley Education Foundation Innovation-Grant. The BEF funds innovative project requests, special materials to enhance lessons and educational technology. Innovation-Grants are for more than basic classroom supplies. They are an opportunity for staff members to be creative, push the envelope and expand learning for students. The BEF has an annual $15,000 allocation to support Innovation-Grants.
Adult Transition
Sharon Berke,

BAT Microenterprise: Flannel Rag Blankets
Anderson Middle School
Jennifer Bajorek,

Wipebook Flipcharts for Classroom

David Johnson

, Wipebook Flipcharts for Classroom

Deanna McDermott,

Learning at the Detroit Zoo
Angell Elementary School
Julie McKeeman,

Busy Feet and Comfy Seats

Laurie Ovies

, Vertical Play in TK!

Ashley Phillips,

Music Technology Integration

Lauren Wexler,

Mirrors and Windows: Finding Diverse Characters in Our Classroom Library
Berkley High School
Natalie Ford,

Podcasting Equipment

Kaitlyn Hart,

Psychology is Everywhere!

Mary Martinuzzi,

Building Sensory Needs

Saundra Rathburn,

BHS Meditation Garden Expansion

Jacqueline Terbrack,

Let's modernize the library!

Lenny Waldman,

Catch Box (Throwable Microphone)

Kelley Yell,

Ninja Blender Budget
Burton Elementary School
Stacey Reynolds,

Power of Peers

Stephanie Williams,

Sound Pouches
Norup International School
Kristina Scholl,

Sensational Centers!
Pattengill Elementary School
Jen Vail,

Flexible Seating for Third Grade
Rogers Elementary School
Sarah Berry, Andrea Halas, Amy Mustonen,

Enhancing Fine Motor and Communication Skills through Sensory Experiences

Rebecca Smith,

Rogers' Coffee Cart

Nikki Stone,

Create like a Pro!
If you'd like to donate to the BEF to support the Grant program, you can do so online.