December 16, 2022
Raptor Visitor Management System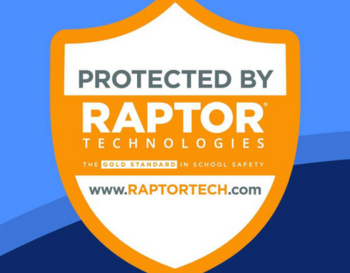 Dear Parent/Guardian/Guest:
Berkley School District is pleased to announce that we will begin using the Raptor Visitor Management System in all of our buildings to strengthen our campus safety for students and staff. A critical component of keeping students and staff safe is knowing who is in our buildings at all times and the Raptor system will allow us to do that using a systematic, electronic process. Raptor will screen visitors, contractors, and volunteers in our schools and will keep an electronic record of who is in the building. We will begin piloting Raptor at Building Blocks on Monday December 19, 2022 and then go live with the system District-wide in all buildings when we return from Winter Break on January 9, 2023.
Adding the Raptor system to our schools will require a simple change to the check-in process when you visit us. See the details below:
Visitors will continue to be required to check in at the school's main office.

Visitors will be asked to present a government-issued photo ID such as a driver's license or state ID.

The photo ID scan will happen the first time you visit a building. After the first visit, you will check in using the Raptor system, but will not have to scan your ID.

Raptor will check the visitor's name and date of birth for comparison with a number of national databases to identify anyone on the database of registered sex offenders. No other data from the ID is gathered and the information is not shared with any outside agency.

Once approved, Raptor will issue a visitor ID badge that contains the visitor's photo, the date, and the purpose/location of the visit.

A visitor's badge is not necessary to drop off/pick up an item in the office or if you are simply picking up your child from school.

When leaving the building, return to the main office, turn in your visitor badge and sign out.

Visitors attending sporting events or after school, school-wide events such as an Open House or Curriculum Night will not be required to check in using the Raptor system.
It is important to note that Raptor does not replace the process to apply to serve as a volunteer/chaperone in the Berkley School District. Requests to serve as a volunteer will still need to be processed in advance by following these guidelines.
Thank you in advance for your understanding and your support in enhancing the safety and security protocols in Berkley School District.
If you are interested in learning more about the Raptor visitor management system, please visit the Raptor Technologies website. If you have any questions about our new visitor process, please contact me.
Thank you,
Katie Fotiu
Supervisor of Early Childhood
Berkley Schools