August 31, 2023
Berkley Beat, August 31, 2023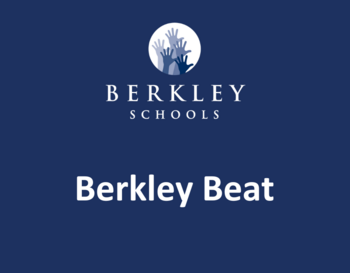 Good afternoon, Berkley Schools families!
Today's Berkley Beat eNewsletter is now online.
Inside:
Welcome Back!
#BSD1stDay
BHS Named a 'Best High School' from U.S. News & World Report
Pattengill Community Chalks the Walk to Kickoff the School Year
Traffic Pattern Reminders for Anderson, Angell, Pattengill and Rogers Families
Travel Opportunities for Spring Break 2024
Online Back to School Packet is Open - Complete by September 8
Important Meal Information - Breakfast & Lunch are Free this School Year
Important Schoology Login Information for Families
How to Subscribe to the District Calendar
Sign Up for Saturdays for Success
Help Oakland County Improve Access to High-Speed Internet
Join the Berkley Schools Family
Sign Up for Text Messages
Have a great weekend, everyone!