August 31, 2023
Travel Opportunities for Spring Break 2024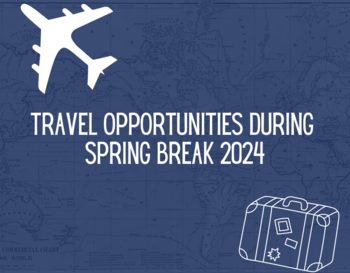 Travel to Rome & Pompeii, Spring Break 2024!
Norup Middle School is collaborating with EF Tours on a guided tour of Rome and Pompeii! Italy is a feast for the senses. Whether you're sampling mozzarella on a farm in Naples or becoming a gladiator for a day in Rome, you'll experience the culture and traditions of this Mediterranean country through hands-on activities. Spots are still available! This trip is open to all Berkley students, ages 11-15, and their families. Click here to view the slideshow or contact Liz Reynolds for more information.
Travel to Galapagos Islands, Spring Break 2024
Anderson Middle School teacher Athena Troher is partnering with EF Tours to lead a group of Berkley School District students on a life-changing educational tour to the Galapagos! Parents and other family members are also welcome. Spots are still available on this trip. Learn more on the trip's webpage. On the trip, students will have opportunities to embrace new opportunities, expand their world view, gain necessary skills to navigate an ever-evolving world and discover more about themselves in the process. Learn more about EF tours on their website.
Informational meeting
September 14th

AMS Media Center

6:30 pm