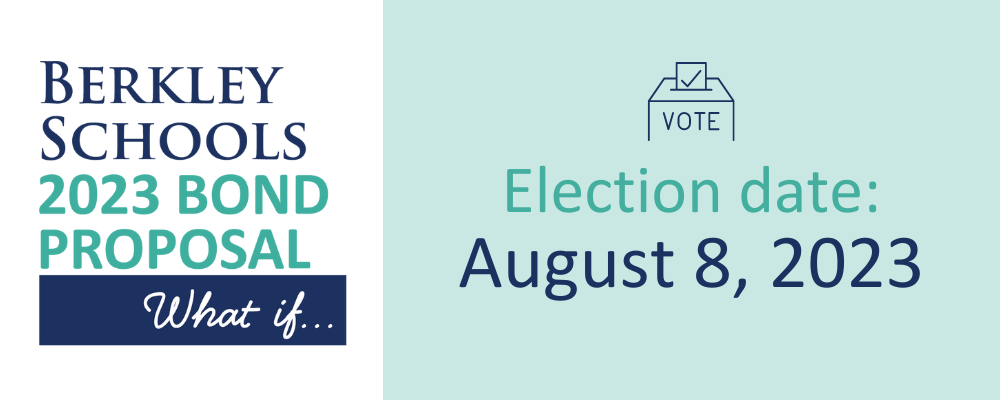 More Bond Information
Why is this proposal happening now?
It's time that our facilities matched our programming.
The 2015 Bond tackled urgent issues behind our walls and floors. It provided air conditioning and upgraded air filtration, which proved beneficial during the global pandemic. It added additions and classroom upgrades in crucial areas for all schools. It provided enhanced security measures. But, it wasn't able to upgrade our athletics and performing arts spaces. It wasn't able to provide multi-purpose spaces for all our buildings. It wasn't able to provide new furniture district-wide. And while it did provide upgraded technology at the time, it is 8 years later, and it's time for another tech upgrade. The 2015 Bond work is complete. It's time to finish the scope that was established in 2014.
The 2023 Bond would touch every TK-12 classroom, many community spaces, and provide the opportunity for a full upgrade to our student and staff daily experiences. The longer the Bond initiative is not placed on the ballot, the longer the work to improve all spaces is delayed.
History of Facilities & Bond Work since 2014
HISTORY
2014 - District Commissioned a Facility Assessment Report
Report identified $120 million in needs/upgrades

District prioritized the identified work based on urgency
2015 - Bond Initiative on the May 2015 Ballot
Addressed $59 million of the $120 identified in the facilities assessment report. Including:

Plumbing, air conditioning, classroom paint and fixtures, classroom technology (sound systems, interactive projectors, computers), lighting, electrical, established Early Childhood Center, security upgrades, building additions (multi-purpose room/cafeteria at Norup, office additions at Burton and Pattengill, art room addition at Angell, music and art room addition at Rogers, a new infant wing at BBB, art wing construction at BHS) and repurposed the Tyndall Center for the Administrative Offices

Could not pay for salaries/benefits of employees
2018 - 3 mill Sinking Fund Ballot Initiative
Generates approximately $3,500,000 annually

Has funded many projects, including:

Roofing for all buildings, concrete replacement projects, technology infrastructure improvements, student devices, energy and security improvements, Anderson multi-purpose room, BHS locker room improvements

Facility assessments continued annually to ensure funding was tackling most urgent projects

Can not pay for salaries/benefits of employees, furniture and classroom supplies

In the 2023-24 school year, the Sinking Fund is scheduled to replace the Hurley Field turf and track as well as restrooms, concession area, sound system and press box shortly thereafter

Expires 2028
2021 - Facility Assessment Update
The District continued facility assessments to prioritize Sinking Fund eligible work and to understand needs throughout the District that were not addressed in the 2015 Bond

Meetings with building administrators

Meetings with construction firm and architects

Evaluation against 2014 facility needs study to establish remaining scope

Highest need identified: Multi-purpose spaces, athletic spaces, performing arts, and technology
2022 - Finalizing the Scope
District team visited athletics and performing arts spaces in districts in the Metro Detroit area

Input from BHS administration, District administrative team, staff, Board of Education

Input from Superintendent's Student Advisory Board

Input from stakeholders: parents/guardians, booster groups, PTA representatives, staff members, administrators, community athletics groups